Exploring the MENA Region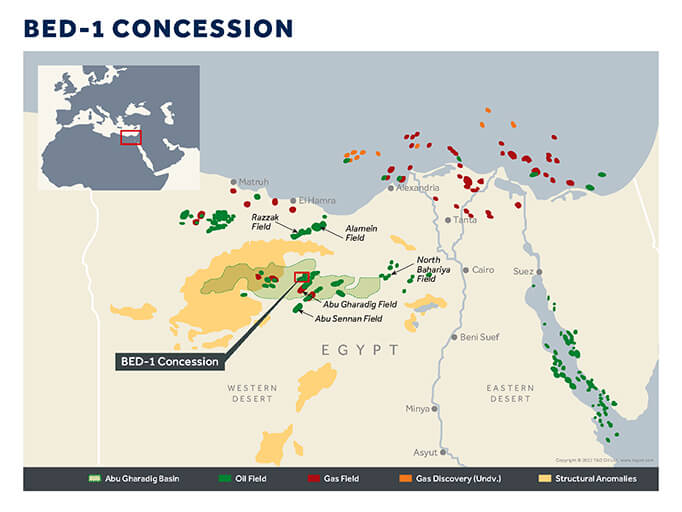 A new direction for a proven operator
In the Western Desert of Egypt, TAG Oil is developing the unconventional heavy oil Abu Roash "F" (ARF) formation in the Badr oil field (BED-1). Analysis from RPS Energy reserves evaluation indicates the ARF target in BED-1 potentially contains more than 500 million barrels of oil in place, and has a high probability for successful commercial development. TAG is planning to use its expertise in Enhanced Oil Recovery (EOR) techniques that have been proven over many years in Canada, and apply it to this low porosity and permeability reservoir to unlock ARF reservoir in Egypt.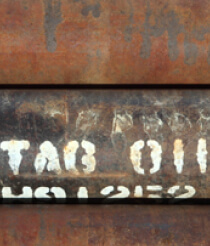 A long way from its previous operations in Austral-Asia, TAG Oil is strategically positioned to pursue oil and gas exploration and development opportunities in prospect-rich Egypt and other areas of the Middle East. The Company fundamentals of transparency and fiscal responsibility remain unchanged, as well as the team's track record of successful operating expertise in Canada, Albania and Egypt. In addition to long established relationships with government officials and industry partners in several MENA countries, quality assets with existing production and significant upside are available to TAG Oil. Management is targeting oil fields nearing maturity, that have significant reserve upside potential when Western Canadian enhanced recovery technologies are applied, to maximize reserves and production.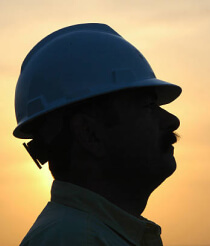 Data indicates that the ARF contains significant volumes of oil in place in the BED-1 concession and tested medium gravity crude oil without stimulation. Production profiles from these wells demonstrated high initial rates with rapid decline consistent with the nature of primary depletion in tight, low porosity reservoirs. Today, this resource play can be developed through proven technologies of long-reach horizontal wells, hydraulic fracture stimulation and other enhanced oil recovery (EOR) production methodologies — technologies that have been tried, tested, and proven in many similar Canadian reservoirs. Maximizing the commercial viability of existing mature fields accounts for about 65% of global oil production, and the number is even higher when it comes to brownfields in Egypt.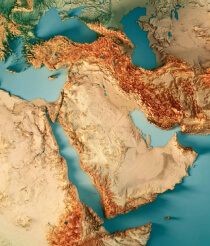 History of the BADR (BED-1) Oil Field
BED-1 was discovered in 1982 by a joint venture between Shell Oil and the Egyptian General Petroleum Corporation (EGPC). There has been significant historical production across the concession from conventional reservoirs of light oil and associated natural gas through primary development of the Kharita, Bahariya and certain Abu Roash sandstone formations. With modern technology, the opportunity has changed and is just waiting to be unlocked.