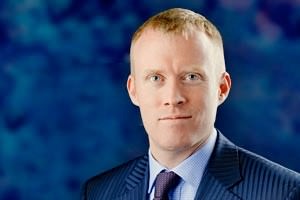 TAG Oil's long-time CEO, Toby Pierce, has been a steady presence during tumultuous times, navigating historic low oil and gas prices, a pandemic supply deficit, and now a major shift in TAG's exploration focus. Toby's far-ranging expertise and deep oil and gas industry knowledge—from operations to capital markets to mergers and acquisitions—seem tailor-made for these times. So we took some time with him to get his thoughts on recent developments.
Q: Congratulations on your recent announcement of the Petroleum Services Agreement ("PSA") signed with Badr Petroleum Company. What does the team at TAG find so attractive about the Abu Roash "F" formation ("ARF") in the Badr Oil Field ("BED-1") project in the Western Desert, Egypt?
TP: Thanks, it's been an all-out, all-team effort.
We're very excited about the scope and scale of the ARF and the fact that it's a relatively 'new play.' A recent resources evaluation report prepared by RPS Energy Canada Ltd. estimates that there is potentially more than 500 million barrels of oil-initially-in-place in the ARF, and to date, the zone has never been developed in Egypt. As a North American comparison, the ARF in BED-1 is very similar to the Eagle Ford Shale play in the US, which has redefined the oil industry in South Texas, and the Montney in Canada, which is on track to shift oil and gas top production honors from Alberta to British Columbia over the next couple of decades.
Q: How does TAG plan to fund the ARF development in BED-1, and is additional capital needed?
TP: TAG currently has more than $34 mm in cash on the balance sheet after our recent financing, so the Company can fund all initial work from cash reserves. We'll use existing cash reserves and cash flow generated from operations to fund the initial development of the assets. We're fortunate to have several large, supportive, equity holders in TAG Oil currently.
Q: Will TAG Oil be looking for additional projects aside from BED-1 and if so, what is TAG's strategy when looking for new projects in the MENA region?
TP: TAG has been evaluating and working toward acquiring multiple additional development projects in Egypt, and more broadly in the Middle East and North African ("MENA") region. Our core expertise is brown fields' development, as well as secondary and enhanced oil recovery, so each of the projects we consider have to have at least one of those elements involved.
"
…potentially more than 500 million barrels of oil-initially-in-place in the ARF, and to date, the zone has never been developed
"
Q: Can you give a brief summary as to why you are excited about TAG Oil?
TP: Based on our strategic entrance into Egypt by entering into the PSA to develop the ARF formation in BED-1, there is a potentially large resource to exploit, and, provided oil prices stay strong over the next couple of years, the Company offers a compelling potential upside for growth.
Q: What sets TAG Oil apart from other international oil and gas companies?
TP: TAG is reasonably unique in the international oil and gas arena given its focus on exploitation and development of later life conventional assets. Our utilization of advanced technologies and our unconventional experience to drive production isn't a combination found in many of our peers. While we may include exploration in our strategy in the future, our primary focus for now will be on producing oil and generating cash flow off of bigger, more complex assets.
Finally, TAG management has a history of building companies to sell: Bankers Petroleum, Rally Energy and Kuwait Energy to name a few.
About TAG Oil Ltd.

TAG Oil Ltd. (http://www.tagoil.com/) is a Canadian-based international oil and gas explorer with a focus on operations and opportunities in the MENA region.
For further information:

Chris Beltgens, Vice President, Corporate Development
Phone: 1-604-682-6496
Email: [email protected]
Website: http://www.tagoil.com/