Vancouver, B.C. – March 3, 2016 – TAG Oil Ltd. (TSX: TAO and OTCQX: TAOIF) is pleased to announce that Mr. Henrik Lundin accepted the appointment as Chief Operating Officer, commencing on or about June 27, 2016, and will be based in the Company's operations' office in New Plymouth, New Zealand.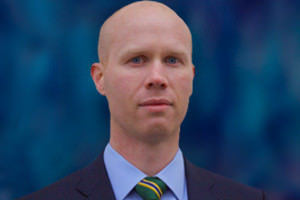 Mr. Lundin is an experienced oil and gas engineer who holds a BSc in Petroleum Engineering from the Colorado School of Mines in Colorado, United States. Mr. Lundin's career as a reservoir engineer has developed through his experience in onshore fields located in Syria and France, as well as offshore fields located in Norway and Tunisia. Mr. Lundin's career path has taken him from acting petroleum/thermal engineer for Tanganyika Oil Company Ltd., which was acquired by Sinopec, to his current position as a senior reservoir engineer for the industry-leading Lundin Petroleum AB, with a focus on the Brynhild field and the giant Johan Sverdrup field in Norway.
TAG Chairman Alex Guidi commented, "I am very excited to have Henrik join TAG in an executive capacity to help lead the Company though its next phase of growth. Henrik is a proven leader who has demonstrated solid career progress, and he brings a diverse skill set across a number of technical disciplines that will benefit TAG's operations in New Zealand and elsewhere as opportunities arise."
With Mr. Lundin commencing as Chief Operating Officer, he has resigned as a director. The Company has appointed Dr. David Bennett as a director in his place.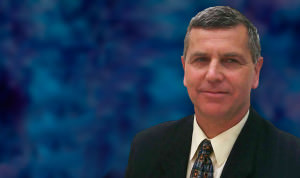 Dr. Bennett has extensive exploration, technical, operational, and corporate experience in New Zealand and throughout Australasia. He will be a hands-on director, helping TAG Oil high-grade and prioritize its prospect inventory, as well as give technical guidance to TAG's exploration and development programs.
Dr. Bennett has led exploration teams responsible for a considerable number of discoveries including the multi-TCF Douglas and Puk Puk gas resource in Papua New Guinea's Foreland region, as well as a number of new field discoveries in New Zealand such as Ngatoro, Goldie, Cheal, Puka, Kahili and Kupe South.
"As a former colleague, I am very pleased to have Dave join TAG Oil, and to bring his significant technical savvy and wealth of oil and gas expertise to our organization," commented Alex Guidi. "Dave not only has extensive New Zealand experience, but also specifically with respect to the Cheal field and Cardiff discovery in the Taranaki Basin, our core operations. TAG will also benefit from his wealth of industry experience and relationships across the Australasian region, TAG's focus area for future expansion."
Dr. Bennett is a former director of TAG and was previously the Chief Executive Officer of TSX and AMEX listed Austral Pacific Energy Ltd. (formerly Indo-Pacific Energy Ltd.) and Trans-Orient Petroleum Ltd., which experienced significant growth to become leading Australasian oil and gas companies during his tenure from 1993 to 2005.
Dr. Bennett holds an MSc in Exploration Geophysics from Leeds University UK and a PhD in Geophysics from the Australian National University.
The Company also announces the approval to grant up to 1,900,000 share options at a price of approximately $0.75 per share to various directors, executive officers, employees, and consultants, as part of TAG's ongoing strategy of granting share options to attract and retain talent, as well as motivating its team to work towards ensuring the success of TAG.
TAG Oil Ltd.
TAG Oil Ltd. (https://tagoil.com/) is a development-stage Australasian focussed oil and gas production and exploration company with extensive operations and production infrastructure in the Taranaki Basin region of New Zealand. As one of New Zealand's leading operators, TAG is positioned for reserve-based growth with high impact exploration upside in the lightly explored Taranaki discovery fairway. As a low cost, high netback oil and gas producer, TAG is debt-free and reinvests its cash flow into development opportunities and exploration drilling along trend with the Company's existing production.
For further information:
Ashley Garnot, General Manager
Phone: 1-604-682-6496
Email: [email protected]
Website: https://tagoil.com/
Blog: https://tagoil.com/media-center/tag-oil-blog/

Cautionary Note Regarding Forward-Looking Statements:
Statements contained in this news release that are not historical facts are forward-looking statements that involve various risks and uncertainty affecting the business of TAG. Such statements can be generally, but not always, be identified by words such as "expects", "plans", "anticipates", "intends", "estimates", "forecasts", "guidance", "schedules", "prepares", "potential" and similar expressions, or that events or conditions "will", "would", "may", "could" or "should" occur. All estimates and statements with respect to operations are forward-looking statements under applicable securities laws and necessarily involve risks and uncertainties including, without limitation: risks associated with oil and gas exploration, development, exploitation and production, geological risks, marketing and transportation, availability of adequate funding, volatility of commodity prices, environmental risks, competition from other producers, and changes in the regulatory and taxation environment. Actual results may vary materially from the information provided in this release, and there is no representation by TAG Oil that the actual results realized in the future would be the same in whole or in part as those presented herein.
Other factors that could cause actual results to differ from those contained in the forward-looking statements are also set forth in filings that TAG and its independent evaluator have made, including TAG's most recently filed reports in Canada under NI 51-101, which can be found under TAG's SEDAR profile at www.sedar.com. TAG undertakes no obligation, except as otherwise required by law, to update these forward-looking statements in the event that management's beliefs, estimates or opinions, or other factors change.