Workover report from the Taranaki Basin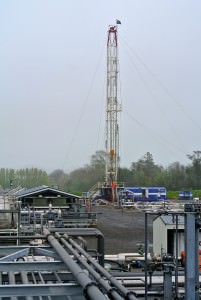 Here's an update on TAG's workover campaign to perform maintenance, upgrades to artificial lift, and routine repairs. Not only is this work we commit to on an ongoing basis to maximize safety and production, in this time of low oil pricing, it makes good business sense to focus on low-risk, low-capital, incremental production increases. It may not be as exciting as new exploration, but it keeps the oil, gas, and revenue flowing.
Workover highlights across Greater Cheal assets:
Cheal A12 Well
Cheal A12 produces from the Urenui formation in the Taranaki Basin.  The TAG Oil team has successfully re-completed the A12 well ahead of schedule, on budget, and without incident, and the recently completed workover is expected to add an additional 100 BOE/d over current rates. 
It took approximately 2,800 man-hours to recomplete the well, install the rod pump and modify the surface facilities.
Installing the rod pump improves reservoir drawdown, increases reliability, and reduces operational expenditures.
Our engineering teams will now be working the surface facilities' hook up, commissioning and testing over the next few weeks.   
With the Cheal A12 work done, the Rival-1 rig demobilized on Monday and headed to Cheal B5, where workover operations will commence now as part of TAG Oil's five-well workover program.
Cheal B5 Well
Discovered by TAG Oil in 2011, Cheal B5 produces from the Mt. Messenger formation in the Taranaki Basin. 
The team is about under undertake repairs and maintenance to the existing Electronic Submersible Pump (ESP)
We will be adding additional perforations to the Mt. Messenger sands 
Once updated, we will re-install the ESP and let the well get back to producing.
Stay tuned for more updates.
(Photo above: The Rival-1 rig through the early spring mist at Cheal A12. Photo below: A nice drone aerial shot of Cheal A.)