Women in the oil business: Melanie Sole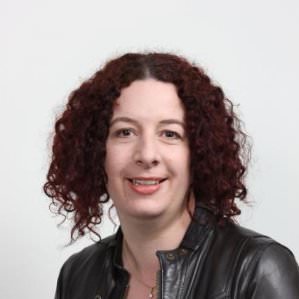 We recently interviewed Melanie Sole, TAG Oil's HSE, Risk and Compliance Manager, and our conversation veered into women in the oil and gas industry. Melanie offered the following insights.
1) Why did you choose to enter the oil and gas industry?
I entered the oil and gas industry very early on in my working career, after working for an oil and gas industry service company for a couple of years. I joined Fletcher Challenge Energy's finance team and after two years had an opportunity to transfer to the HSE department. I found the role very interesting and challenging and discovered that prevention of harm to people and the environment were personally important to me.
I elected to embark on study (supported by my employer) and subsequently joined the HSE team on a permanent basis. I held a number of HSE roles with Fletcher Challenge before joining a methanol manufacturer in a Projects HSE role.
I've worked for a number of other industries and all of them contributed to my learning and expertise in HSE, however ultimately I personally find the oil and gas industry the most varied, exciting, rewarding and challenging sector to work in.
2) What advice would you give women looking to enter the oil and gas industry?
Oil and gas isn't just an old-boys' network, there are so many career paths within the industry that smart, educated, driven women would want. For example, there's finance, legal, HSE, sciences, human resources, commercial, and engineering to name just a few. There are plenty of opportunities to join the industry. And there are companies like TAG Oil making a concerted effort to broaden the makeup of its workforce: we know that diversity makes us a stronger company.
3) How can the oil and gas industry attract more women into the sector?
In recent years there has certainly been more awareness of the sector – although in New Zealand where I'm based, it is still centered in Taranaki where the industry is mature.
In general, it's human nature to hire and promote clones of ourselves. In a male-dominated industry such as oil and gas, we need to have greater awareness about unconscious bias and work to counteract this in decision making throughout the recruitment, hiring and advancement pipeline.
When advertising for roles, consider networks/channels outside of the industry. Challenge who is shortlisted for a role and why a person has been disregarded, challenge perceptions about what people can contribute, and think about skills that can be transferred from other industries. There are many transferable skills that may come from outside the sector.
We also need to tackle misconceptions about the industry, and instead look at the highly skilled workforce, and how we're setting best practice standards, high levels of compliance, and providing financial benefits to the communities and countries fortunate to have oil and gas industry. It's been a great business to have made my career in, and I hope other talented women make their way over.