Undervalued deep value stock? Unicorn? Both?
We're pleased to see TAG's undervalued stock price getting some common sense insight.
Being compared to a unicorn ("…What should we call a stock trading at less than 1.5X cash flow? I would call it a Unicorn, because such low valuations are not supposed to exist. This article will not only prove the existence of 3 Unicorns, but show that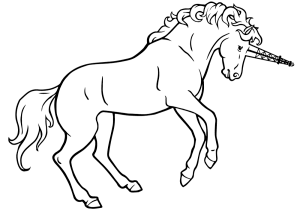 this mythological low valuation category actually includes some well run growth stocks") inspired our resident designer to sketch our new mascot.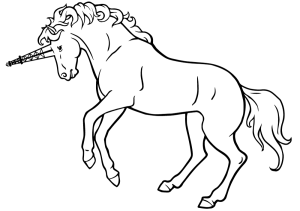 Says Seeking Alpha contributor Richard Lejeune: "There are several reasons why Unicorns are found in the Canadian microcap energy sector. The energy sector remains depressed following the recent crash in oil prices. The Canadian energy microcaps have lagged near their lows while US energy sector peers have already rallied sharply. Canada has an abundance of energy stocks. Most US investors are unaware of these bargains which can be traded OTC in the US or directly in Canada with most popular brokerage firms. There is an excess supply of Canadian microcap energy stocks as compared to the demand from the small pool of investors that trade them. The sharp recent decline in the Canadian dollar has further depressed Canadian stock valuations for US investors."
Read the full profile of TAG Oil and its fellow unicorns here.