The cyclical nature of oil
The game isn't over til the clock says zero*, and from where we sit, we've finally hit 4 o'clock.
There's no better way to show the cyclical nature of oil than via the spinning hands of a clock. But instead of minutes and hours, we're talking months and years, and the hands tick through the cycles of boom and bust, and the ebbs and flows in between.
We're through the worst, and are seeing signs of oil price stabilization. The companies that have managed to weather the downturn are now in a position to have a more optimistic outlook, and to entertain the possibility of growth in the near future.
We've been here before, and as surely as hands sweep around the face of a clock, so too shall we once again see rising exploration, rising debt, and yes, selling and – but hopefully not for many years – another temporary crash.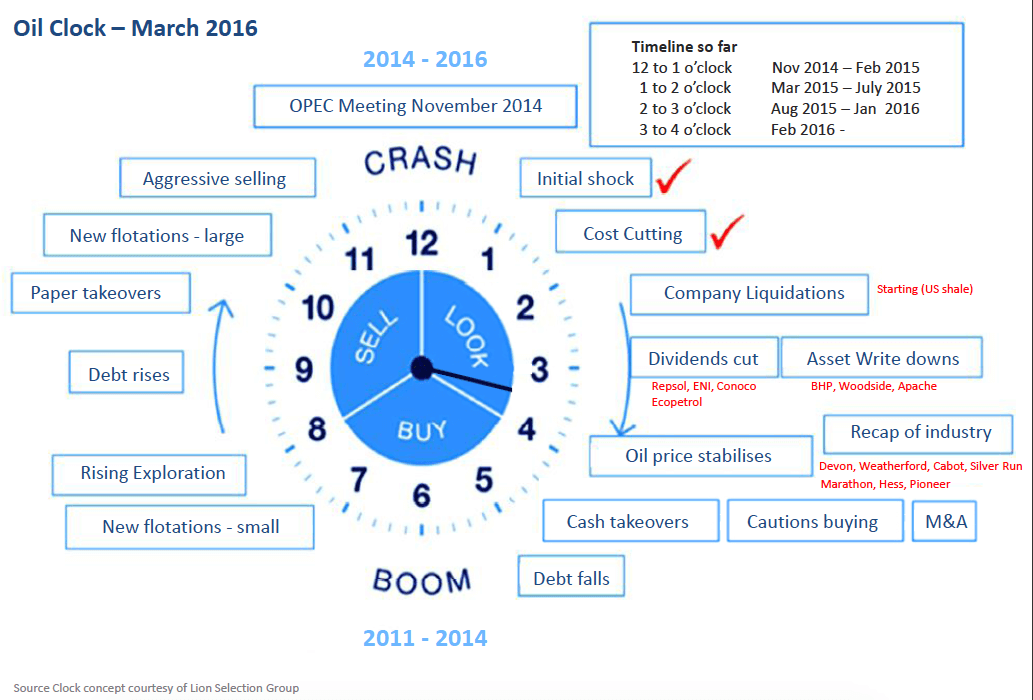 * Quote from Boston Celtics player Paul Pierce