The charts don't lie
The market reaction to the recent inventory numbers have been interpreted as bullish, as the charts and stats from financial services firm Raymond James show.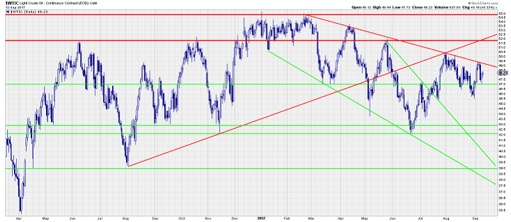 Although crude oil prices have been stuck between $45 and $50 for the past month, the response to the IEA increasing their demand forecast (among other events), shows that crude continues to respond well, despite some resistance.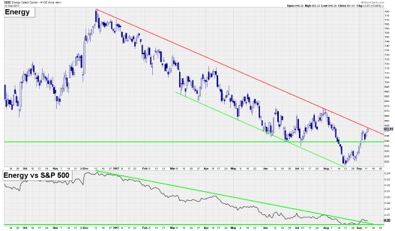 Everyone is looking for the bottom price in energy, but the above chart shows the energy sector is close to a break out from a conservative down-trend line drawn from early December.  Performance by the energy sector should be on the upswing considering the long duration of poor performance.