The case against focusing on inventories alone
It's Wednesday in North America, which is typically the day the Department of Energy (DOE) puts out the weekly U.S. inventory numbers. These inventory numbers can be useful for determining how much product is in storage, short term direction in oil prices (West Texas Intermediate in particular), and directionally, where supplies are building or falling.
The markets are clearly looking beyond these numbers (and likely the drops in distallate inventory), as last Wednesday, the WTI price spiked almost $1.50/b in less than a minute following the announcement of the DOE's 11 May report (10:30 am EST). While the headline number of a crude build of 3.45 mmb added "looks bad," oil prices responded positively: So clearly, other events are going on.
It's a good reminder for investors to step back and not focus (or react) on each individual moving part – like inventory numbers – on a daily basis. It's the big picture that counts. Demand is growing across the globe (including in the U.S.) for hydrocarbons of all sorts, and is nearly in balance with supply. Sure, the world still has excess supply in storage, but that will quickly get consumed if there are any supply disruptions.
The real story is that the oil price is gradually recovering.
Oil prices are now trending higher, smaller supply disruptions are moving oil prices higher, and "negative" news (such as this DOE report) is being shrugged off in the market. Nobody can predict the exact price of oil a year from now, but the evidence and oil price action (the futures curve) suggest that oil prices will higher in the future.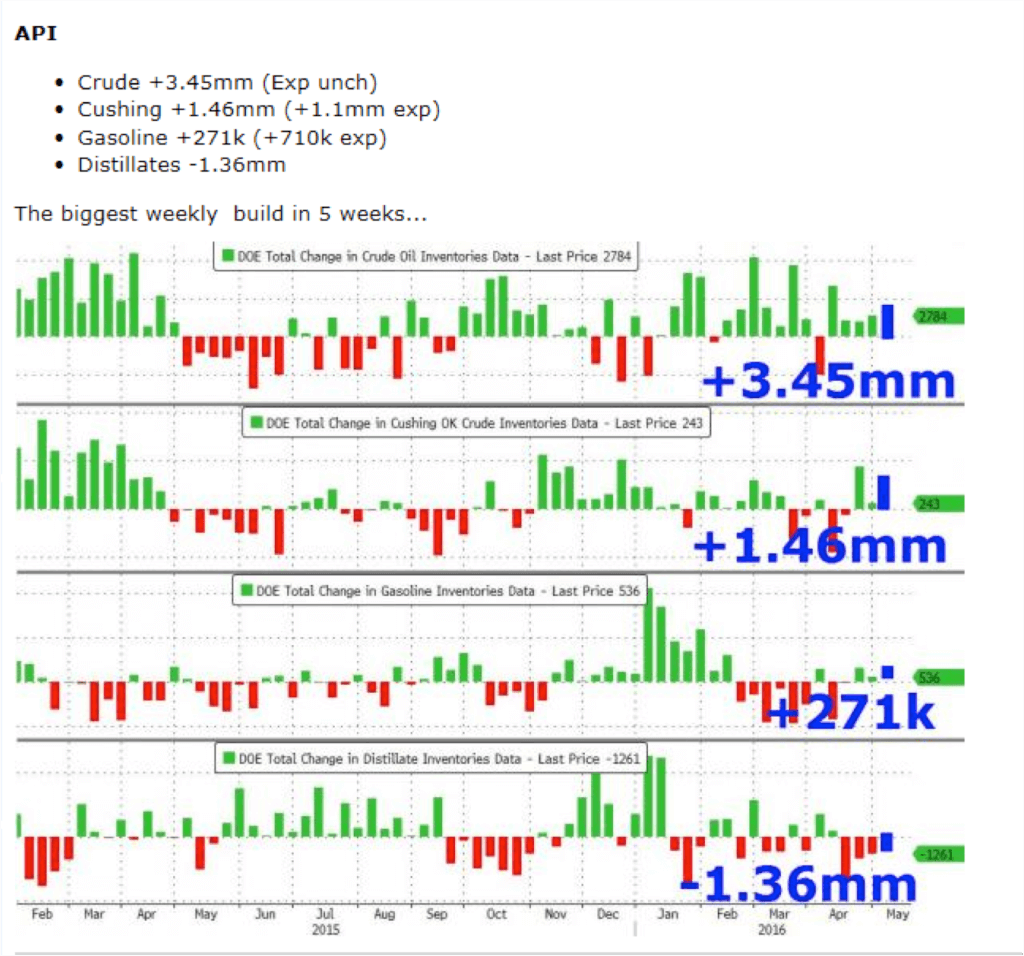 Table courtesy of zerohedge.com