The Blockchain Era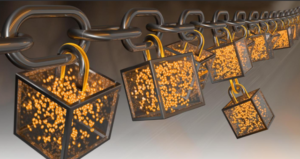 The Blockchain era is upon us and it is revolutionary.  It is not just for the financial industry as many assume: in fact there are over a hundred blockchain uses that have been implemented so far.
What is blockchain exactly? It's a public ledger that records transactions. Using cryptography (and math) blockchain technology establishes an open, decentralized database of any transaction involving money or trust, essentially cutting out the middleman. It becomes the facilitating mechanism of a trusted transfer of value, speeding transaction, cutting costs, and circumventing third-party trust organizations.
What does this mean for the energy Industry?  TAG Oil believes blockchain could increase shareholder value in significant ways, such as by reducing G&A and supply chain costs, and enhancing price realization for our hydrocarbons and managing our contracts.
As of right now, many new blockchain start-ups are emerging, testing ideas and looking to prove to the energy industry that they can give a safe, secure advantage over the current way of working,with a high level of transparency and decentralization.
To learn more about blockchain technology, check out this great article written by Benoit Laclau of EY Partner, Global Power & Utilities Leader, and posted on LinkedIn.