Ten more years of North Sea oil and gas?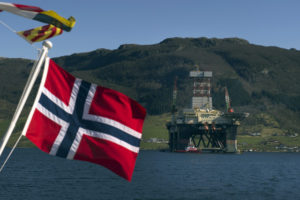 A recent oil industry study reveals that with just 10% of recoverable oil and gas left in the United Kingdom, the UK may soon have to import all their oil and gas needs. The study estimates recoverable UK reserves will last another decade.
University of Edinburgh scientists who carried out the study also did an analysis of the UK's potential for fracking, finding it to be minimal. In fact, fracking wouldn't be economically feasible due to poor geology (low-quality source rocks) and dense population centers, which impede the thousands of wells needed for fracking.
"The UK urgently needs a bold energy transition plan, instead of trusting to dwindling fossil fuel reserves and possible fracking," said Professor Roy Thompson of the University's School of GeoSciences, which led the study.
Oil and gas production has been on a downward trend for several decades, with new global oil and gas discoveries consistently trailing behind output since the late 1990s. Is the UK and the previously rich North Sea one canary in the coal mine?
To read the full article click here.