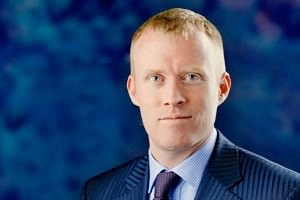 Toby Pierce
Chief Executive Officer & Director
Mr. Toby Robert Pierce, BSc., MBA, is a natural-resource executive with more than 25 years of extensive transactional and valuation experience in deal sizes ranging from several million to $1.3 billion in value. His body of experience, ranging from wellsite geology with Nexen and Burlington Resources, to Director of Oil and Gas Institutional Research of Tristone Capital's Calgary and London offices, and most recently, CEO and President of Crest Petroleum Corp, has given him a wealth of industry knowledge and deep understanding of oil and gas operations, capital markets, investment banking, mergers and acquisitions, making him the right leader at the right time for TAG Oil Ltd.
As a Partner and Oil and Gas Analyst for GMP Europe Securities LLP, Mr. Pierce covered a variety of oil and gas companies with market capitalizations ranging from $30 million to $15 billion, and provided strategic advice and valuation expertise both internally to the investment banking and sales partners, and externally to energy company management on asset acquisitions, financings, and capital markets, while conducting numerous site visits and asset reviews of operations around the globe. As Managing Director of Burnt Ridge Advisory, a natural resources advisory firm, Mr. Pierce focused on acquisitions, valuation, investments, M&A, deal structuring, and due diligence for resource companies and investors.
Mr. Pierce is a graduate of the Rotman School of Management at the University of Toronto where he earned an MBA in finance. He also holds a B.Sc. (Earth Sciences) degree from the University of Victoria.