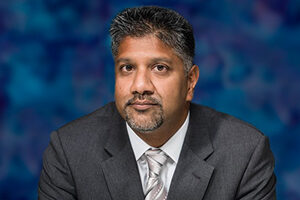 Suneel Gupta
Vice President and Chief Operating Officer
Mr. Gupta is a senior executive in the international petroleum oil and gas industry with over 30 years of experience and a successful track record of value creation in oil and gas.
Mr. Gupta joined Bankers Petroleum Ltd. in July 2004 as a founder and held several key roles with the company including President and CEO, Executive VP and COO, VP Production & Operations, VP Business Development and General Manager for Albania. Mr. Gupta has been directly involved in growing the company from 500 bopd in 2004 to over 22,000 bopd by 2014 and more than doubling booked reserves for the assets in Albania. Mr. Gupta introduced and oversaw many key western Canadian operational practices over his tenure at Bankers Petroleum that included horizontal drilling, polymer flooding, and an institutional grade health and safety/field operations program that set international standards for excellence and performance.
Prior to joining Bankers Petroleum, Mr. Gupta held senior positions with several petroleum companies where he was integral to the development of oil properties in international countries as well as in Canada including Husky Energy Inc., Renaissance Energy Ltd., Pinnacle Resources Ltd. and Chevron Canada Resources Ltd.
Mr. Gupta holds a Bachelor and Master of Science in chemical engineering both from the University of Calgary.