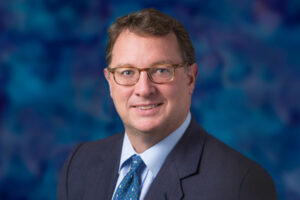 Shawn Reynolds
Director
Mr. Reynolds is Portfolio Manager of Van Eck Securities Corporation which he joined in 2005. He currently serves as Portfolio Manager for Van Eck's Global Hard Assets Strategy where he is responsible for company research and portfolio construction. Prior to joining Van Eck, he was employed as an energy equity analyst covering North American, European, and global energy companies out of New York, Denver, London and Australia with Goldman Sachs, Credit Suisse First Boston, Lehman Brothers and Petrie Parkman.
Prior to his career in finance, Mr. Reynolds worked at as an exploration geologist for Tenneco Oil Company. Mr. Reynolds was previously Vice Chairman of Kuwait Energy Company, and a board member of several private Latin American oil and gas exploration companies. He is a member of the board of trustees at Hackensack Meridian Health Hospitals Corp., the Riverview Medical Center Foundation, Trinity Hall, and Former President and current member of the board of trustees at the Rumson Country Day School.
Mr. Reynolds received an M.B.A. in finance from Columbia University, an M.A. in petroleum geology from the University of Texas, Austin, and a B.S. in engineering from Cornell University.