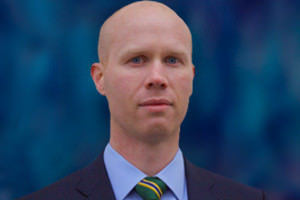 Henrik Lundin
Chief Operating Officer
Mr. Henrik Lundin, B.Sc., is a proven leader and team player with considerable global experience as a petroleum, thermal and reservoir engineer. His strong understanding of the technical and business side of the oil and gas industry are a valuable addition to the talent and expertise of TAG's executive team. He will be based in New Zealand.
After a stint in the Royal Swedish Navy, Mr. Lundin began his oil and gas career as a field worker and field engineer in offshore Tunisia. He than worked as a petroleum / thermal engineer in Canada and Syria for Tanganyika Oil Company, moving to the role of reservoir engineer in 2009. Prior to joining the TAG team as COO, he served as Senior Reservoir Engineer for the industry leading Lundin Petroleum AB, with a focus on the Brynhild and Johan Sverdrup fields in Norway.
Mr. Lundin has a B.Sc. Petroleum Engineering degree from the Colorado School of Mines in Golden, Colorado.