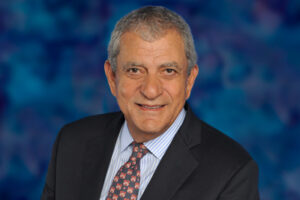 Abdel (Abby) Badwi
Executive Chairman
Mr. Badwi is a geologist and petroleum industry executive with more than 40 years of international upstream experience, leading public and private energy companies with oil and gas assets in many international jurisdictions. During this period, Mr. Badwi has completed several corporate mergers and numerous corporate and asset acquisitions and has a strong capital markets following in North America and Europe. Mr. Badwi has been a corporate board member of several public and private companies including Verano Energy in Colombia and Arpetrol Corp. in Argentina; both companies were successfully sold in 2014 and 2016.
Mr. Badwi most recently served as President and CEO of Kuwait Energy, an E&P company with operations in Egypt, Iraq and Oman and successfully led the sale of the company in 2019. Mr. Badwi has previously served as President and CEO of Bankers Petroleum Ltd. with oil production operations in Albania from 2008 to 2013 (and Vice Chairman until 2016), and the company was sold in 2016. Mr. Badwi has also served as President, CEO and a director of Rally Energy from 2005 to 2007, a company with oil production in Egypt and natural gas in Pakistan; he successfully led the sale of the company in 2007.
Mr. Badwi was the Recipient of Albania's high distinction Presidential Award for Special Civil Merits and the Recipient of the Atlantic Council of Canada's Award for Corporate Social Responsibility and Economic Sustainability. Mr. Badwi is also a member of the Canadian Institute of Corporate Directors.