Taranaki operations update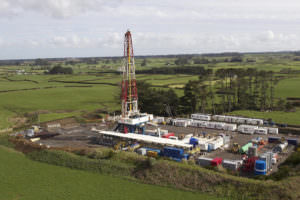 In case you missed our recent press release, here's what's happening on the operations' front with TAG Oil's Taranaki Basin operations.
We're planning several upcoming interventions to improve and stabilize flow rates out of the Cardiff-3 well, to correct formation damage incurred during drilling in 2013.
Recent production rates from the Cheal-B show that the wells are beginning to experience a positive production rate impact from the waterflood program. We expect these effects to increase over coming months.
We'll shut down the Cheal processing facility for ten days of routine maintenance in April. Though we'll have to halt production during that time, routine maintenance is the only way to keep things running in top condition.
We've launched another water injection operation to increase well flow via the Cheal-E7 well. We expect to see initial responses in calendar Q3 2017.
Over at Supplejack-A2X, exploration well logs indicated the presence of well-developed reservoir sands. However, the sands were found to be water wet, and therefore we've decided to plug and abandon the well.
But we've met drilling commitments on the Waitoriki permit, and development of the Supplejack field is continuing with first gas estimated for calendar Q4 2017.