TAG Presents at the 29th Annual ROTH Conference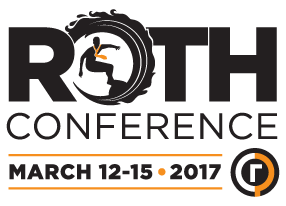 TAG Oil has been invited to present at the 29th Annual Roth Conference on March 12-15, 2017. The conference, held this year at the Ritz-Carlton in Dana Point, California, gathers roughly 500 companies and over 4,000 attendees, which include institutional investors, private equity investors, VCs, company executives and service providers.
Presentations will be given by small and mid-cap private and public companies in a wide range of industries. TAG CEO, Toby Pierce and VP of Corporate Development, Chris Beltgens will be attending the three and a half day event on behalf of TAG. Toby will give a presentation on Monday March 13 (4:30 to 5:00 pm), as well as hosting one-on-one meetings with interested investors.
The Roth Conference is one of the largest of its kind, and TAG Oil feels honored to present at this prestigious event. For more information about the conference check out the Roth Conference website. 
If you would like to attend, please contact either TAG Oil or a Roth Representative.