TAG Oil Special Report: Why rig counts count
With oil prices such a hot topic these days, it could drive you crazy to listen to all the talking head opinions in the mainstream media. US rig counts on the other hand, are a relevant figure to watch, given that the United States has become a swing producer of oil.
Active drilling rigs act as a leading indicator not only for demand of products used in drilling, completing, producing and processing hydrocarbons, but for the amount of hydrocarbons actually produced and sent to market. As noted in Market Realist last week, "Crude oil prices seemed to be recovering from lows in March. However, prices weakened again in July, just as the [US] crude oil rig count started to look like it was stabilizing."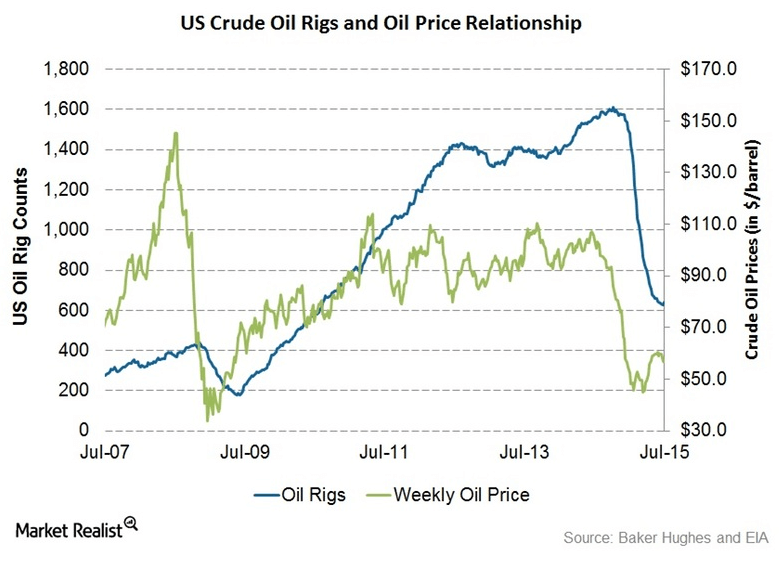 Despite some recent rises, the US rig count is down nearly 60% from its peak in October 2014, setting the stage for production to decline, and perhaps more rapidly than one might expect.
There are many dynamics at work affecting the price of oil, but here are some stats to help us keep the longer – and global – view of the interplay between US rig-counts and the production and price of oil. In the 12 months ended July 24, 2015:
– The land-based US rig count fell from 1573 to 664, a loss of 57.79 percent
– Offshore rig count fell by 48%
– The number of horizontal rigs in operation fell by 49%


Taking a deeper view, one analyst who follows the oil and gas industry closely recently published some data worthy of thought: "If we assume a conservative 20% U.S. basin decline rate, based on our rig efficiency analysis, 938 rigs are required to hold US volumes flat. This isn't a perfect exercise, but it's a road map for a discussion on the topic."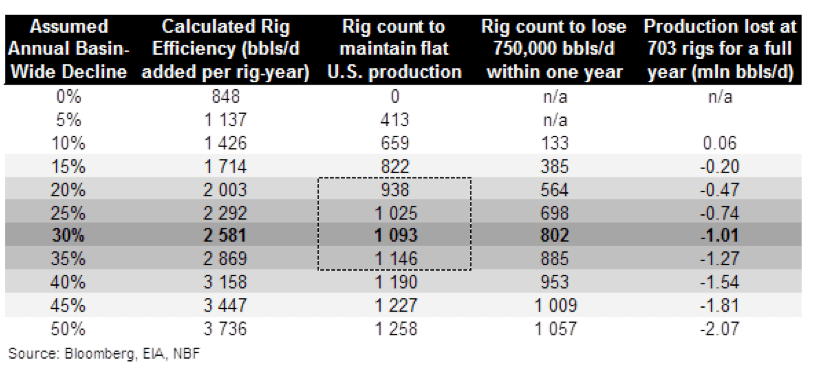 For a deeper breakdown of this month's US rig fluctuations, read Market Realist's ten-part story here.