TAG Oil a play on the future of New Zealand oil and gas industry, says Seeking Alpha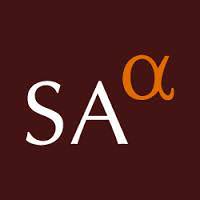 As oil prices rise, the markets and media start to recognize companies that have persevered through the downturn: companies like TAG Oil.
Recently, TAG was featured on Seeking Alpha in an article titled TAG Oil: Excellent Speculative Pick. The author, a regular contributor to Seeking Alpha, gets into the top reasons why he feels TAG should be put on your watch list.
The author (under the handle Long Player) touches on what we feel are some of our top attributes as well, such as our:
No-debt balance sheet
$15MM in cash
Low company netbacks
Future prospects
Established production (including the new Puka permit)
We always appreciate coverage on the company, as we're pleased that someone "gets" the excitement about our future as well as we do.
"With a current market value below C$100 million and two discoveries already, this company's stock could easily triple over the next five years. If all management did was invest the cash on hand, management could more than double cash flow. Any exploratory discoveries are extra. So with the latest rally in commodity prices, this stock appears to be an excellent speculation."
To read the article, click here. http://seekingalpha.com/article/3981279-tag-oil-excellent-speculative-pick