TAG Oil Presents at the Asia-Pacific Oil and Gas Assembly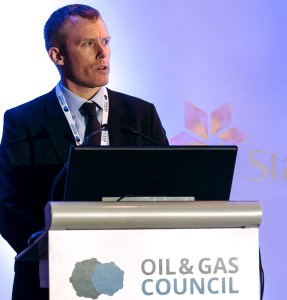 TAG's CEO, Toby Pierce, had the opportunity to present at the 2016 Asia-Pacific Oil & Gas Assembly held in Singapore at the end of January.
With more than 750 executives attending from around the world, the two-day event allowed Toby to share the story of TAG Oil. Joined by Chris Ferguson (TAG's CFO) and Ryan Brown (TAG's Commercial Manager), the guys connected with oil and gas leaders from upstream, midstream, downstream, offshore, commodity trading, finance, investment and petroleum services sectors, and developed some new, valuable relationships.
The event is one of the most prominent conferences in Asia. Put on by the Oil & Gas Council, it focuses on corporate development, strategy, finance and investments. This year's agenda was to identify new corporate development opportunities both in Asia-Pacific and internationally, to explore new investment opportunities across the Asian-Pacific energy landscape, to discuss effective management strategies and practices to overcome the low-price environment, and to better interface with Asia-Pacific's capital markets and investment community.
Toby is a member of the Oil & Gas Council, which connects him—and TAG Oil Ltd.—to a vast network of high-level industry executives, including those in the finance and investment communities.
To learn more about TAG's plans and some embarrassing personal details about Toby, check out his Oil & Gas Council interview here >>.