TAG hits the top 100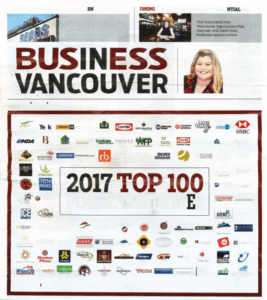 TAG Oil is happy to be featured in the June issue of Business in Vancouver as one of B.C.'s top 100 publically traded companies for 2017.
The companies were chosen based on revenue growth in the current fiscal year. One interesting fact brought to light in the article, is that while the average total revenue of B.C.'s top 10 publically traded companies increased 10% between 2012 and 2016, the remaining 90% of top companies averaged revenue increases of a whooping 45% in the same time period.
To be listed next to companies such as GoldCorp, HSBC, telus, is a huge compliment. TAG Oil is also the only oil and gas company on the list, despite some great competition and these times of low oil prices.