TAG attends the 30th annual ROTH conference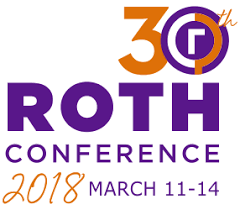 TAG Oil recently attended the 30th annual ROTH Conference in Dana Point, California.
The ROTH Conference is one of the leading events in the US for companies and investors in the small-to-mid-cap space. It attracts more than 500 companies and 5,000 attendees annually.
Representing TAG for the second year in a row were CEO Toby Pierce and VP of Business Development Chris Beltgens. Over the course of two and a half days, Toby and Chris had a number of one-on-one meetings with institutional investors, private equity investors, VCs and service providers in the oil and gas space, and delivered a presentation to potential investors (and a few existing investors, too).
TAG's next investor conference will be the Capital Event Conference in Scottsdale, Arizona, from April 20 to 22, where we'll continue to spread the TAG Oil story and grow the business. Hope to see you there.