TAG attends Capital Events Conference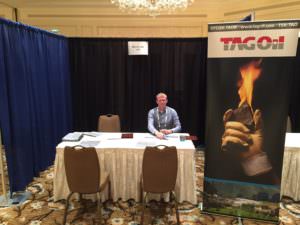 TAG Oil CEO Toby Pierce, and TAG VP of Corporate Development Chris Beltgens, made the trip to Palm Beach, Florida to attend the Capital Events Conference that ran from November 17 to 19.  The aim of the conference is to connect companies with investment professionals through a weekend of networking and one-on-one meetings. 
 The first day was a full-day series of prescheduled "speed dating" style meetings, during which TAG was able to share its best attributes and growth plans to experienced, active capital finance individuals such as investment advisors, portfolio managers, fund managers, and high net-worth investors. The second day consisted of a prescheduled event that gave Toby and Chris the opportunity to make greater connections with conference attendees.
The conference was time-efficient and extremely productive. It allowed Toby and Chris to continue spreading the story of TAG, and helped them to secure strong connections for the future.