Setting the stage for the next oil price comeback
Here's a five-year historical price chart on TAG Oil. Not always pretty, but informative.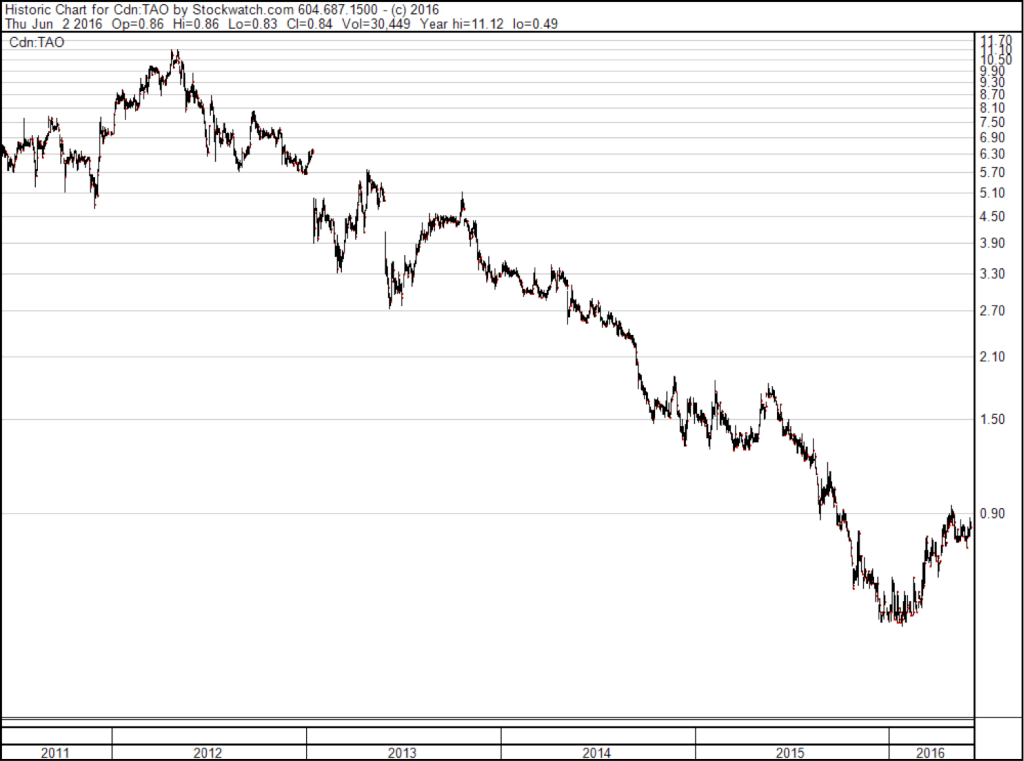 In tandem with the oil price crash, the capital markets punished shares of all oil companies – including TAG – hitting an all-time low of C$0.49 early in early 2016. In most cases this was justified, as many oil companies faced bankruptcy, large equity dilutions or unfavorable debt restructuring, leaving equity holders high and dry.
However not all oil companies are created equal.
Look at debt-free TAG Oil, if we do say so ourselves: prudently managed and one of a few companies to excel operationally during these difficult times for oil companies.
We've used the time through this oil market downturn to focus on evaluating and acquiring new opportunities (see our post on TAG's recent Puka acquisition) and executing work overs on existing wells to increase production. We are looking ahead to the day, perhaps in the not too distant future, when investor sentiment on oil will change back for the good, as it has always done in the past. When that happens, it will be rare gems like TAG Oil that will lead the charge, and its backers will reap the rewards of being involved with a conservatively run oil company.