Sailing the High Seas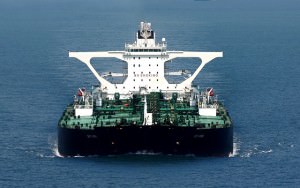 Tanker owners were one of the few beneficiaries in the oil industry during the past two years of weak crude prices. While their fortunes are about to change, it's good news for TAG Oil's bottom line.
The oversupply of crude drove up demand for shipping, while at the same time reducing fuel costs, the shipping industry's biggest expense. This dual action led to a sharp increase in tanker rates and profitability. On the back of these increased profits, shipping companies launched their biggest expansion in five years.
One-hundred-thirty-seven new ships are estimated to enter into service this year, including 64 of the very large crude carriers ("VLCC"), and 38 Suezmaxes, with a further 148, including 47 VLCCs and 63 Suezmaxes, expected in 2017.
But these new ships are entering service just as the glut of crude that lifted rates dissipates, leaving the industry with more capacity than crude to transport. It is estimated that in 2017, approximately 445 million barrels of additional oil above current levels will be produced globally. Unfortunately for the shipping industry, the new additions to the fleet will be able to handle over 1.5 billion barrels of additional crude.
 What impact will falling shipping rates have on TAG?
While there is one refinery in New Zealand at Marsden Point, it uses a medium-sour blend of crude as its input stock. However, the oil produced by TAG from the Taranaki basin is light-sweet crde, and is therefore exported from New Zealand by tanker to refineries primarily in Southeast Asia.
The predicted decline in shipping rates should have a positive impact on TAG's bottom line, as it gets more and more affordable for the purchasers to move crude from New Zealand. The price TAG Oil receives for its oil is benchmarked to Brent, plus (or minus) the premium (or discount) received by Gippsland crude out of Australia. Historically this differential has been close to zero or a small premium, but in recent months it has increased to a premium of approximately US$3/bbl (~7%).
Hopefully for TAG, the recent increase in the premium to Brent is a sign of things to come if tanker rates fall as predicted. While a $3/bbl premium may not sound material, at TAG's guidance of 1,200 bbl/day this will add over US$1.3 million in extra revenue in FY2017 – all without having to incur an extra dollar of costs.