Responsible land reclamation the TAG Oil way
Last month, the TAG Oil team was hard at work restoring the land from our Taranaki Southern Cross site so that it could be handed back to its owner. This is a very important procedure, and not one many people are familiar with. But it's the final step of a well site called reclamation, that returns the land back to its original – or better – state.


Responsible land reclamation actually starts at the time of site preparation, when a Drilling Pad is first constructed. Although constructing large drill pads can increase initial costs, they're beneficial in several ways: they can hold multiple wells, and they allow rigs to hydraulically "walk" to the next well, which causes less surface disturbance. This form of drilling also decreases the oil and gas production footprint.
When all is said and done and a site is ready to be closed down, several steps need to be taken.
They include:
Shut down production and injection wells
Plug and abandon wells
Remove any production or test equipment
Remove all gravel from well pads and aboveground components
Re-contour the surface, and
Re-vegetation, which occurs not just on the well site but along the access roads as well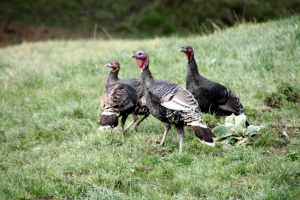 At TAG Oil, we have a firm belief that for the sake of the beauty of New Zealand, out of respect for the environment, and most of all, out of respect for the farmer who loaned us their land, it is important to take care of the land, vegetation, and wildlife from the first stages of drilling to the last step of the reclamation process.
As seen in this photo, the wildlife is not disturbed, and we often find ourselves working alongside sheep and wild turkeys as we restore the well sites that we're finished with