Q&A with TAG Oil CEO Toby Pierce
We sat down to talk with TAG CEO Toby Pierce about the new Australian oil and gas permit that TAG just acquired, the timeline for development, and what else is new around the organization. 
Talk about today's announcement that TAG has closed the purchase of Petroleum Lease 17 in the Surat Basin of Australia.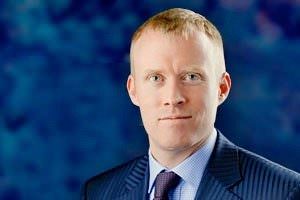 CEO Toby Pierce: PL 17 is an oil and gas production permit that covers 25,700 acres in one of Australia's first producing basins on the eastern edge of the country. It's in a light-oil discovery trend, on trend with the Moonie Oil Field, which has produced about 25 million barrels of oil to date. We think it's a high-value exploration acquisition, with two under-developed oil fields, but otherwise largely unexplored despite its proven and significant oil and gas potential.
With an established presence in New Zealand, what makes you want to expand to Australia?
TP: Back in 2015 we announced our intention to look for intelligent acquisitions to expand our presence in Australasia, that fit with our asset mix. Australia and New Zealand are both very politically stable and exploration-friendly countries, and as such they're a good match for us. Australia also has an extensive service and production infrastructure, which makes getting oil and gas out of the ground much easier and cheaper.
TAG's model for growth isn't just development activities. At today's oil price levels, though things are improving, it often makes more sense to look for acquisitions where we can buy companies for less than the cost of developing a project already in our portfolio. Some of our peers are hurting and there are good deals to be had, but it takes time to put the right deal together. This one's been in the works a long time and we're very pleased with the result.
You mention current oil prices. Why does TAG Oil have cash when others don't, and is this a good time to expand?
TP: One of our competitive edges is our clean balance sheet. We work mindfully to maintain no debt and solid cash, and our skilled workforce carefully manages our producing assets. Having no debt obligations means we can actively look for opportunities outside of our core assets. We're still a fiscally conservative company at heart, careful with every decision we make. But with a larger production base, we can continue toward being self-sustaining cash flow-wise.
Over the past several years TAG has completed several distressed asset acquisitions. This has resulted in the accumulation of eight new field discoveries under operatorship. Expanding into Australia is part of our plan.
Southern Cross Petroleum & Exploration (who sold its 100% interest in Petroleum Lease 17 to TAG via our wholly owned Australian subsidiary, Cypress Petroleum Pty Ltd.) needed cash to meet its obligations and we had it. Once our team examined the geology, prospects, and history of the permit, it was a deal we were ready to make.
What is it about this permit in particular that your team likes?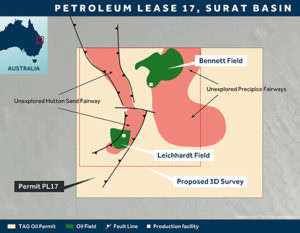 TP: Geologically it's very interesting, and with the benefit of new 3D seismic and modern production techniques, we think PL 17 has the potential to deliver substantial development and exploration upside. Two light oil fields were discovered on the permit back in the 60s, in the shallow Precipice and the Hutton Sand play fairway. TAG plans to develop these fields first, with the benefit of modern technology for the first time, and drill exploration wells to test the new structures identified in the fairway. Precipice and Hutton are the main producing reservoir sands in eastern Australian basins that companies such as AGL, Origin and Santos have had good results with. There's also the deeper Permian formation. This has similar characteristics to the Permian Basin in the southwestern United States that has produced a cumulative 28.9 billion barrels of oil and 75 TCF of gas. In PL 17, the Permian formation lies about 1,500 meters lower than the shallower conventional prospects; it's our primary tight gas/condensate play opportunity. The formation is both the source rock and the trapping mechanism for potentially significant quantities of oil and gas along the erosional edge.
What's the plan and your timeline for PL 17?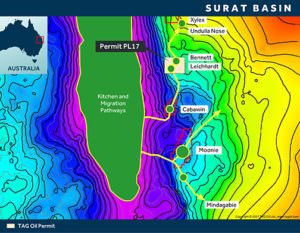 TP: First we're acquiring 70 km of 3D seismic over the most prospective area of the block, which will help us to better define structures and prospects in the Hutton Sand and Precipice oil fairways. The seismic will better illuminate the potential of the deeper Permian as well, so our team can start analyzing the tight gas/condensate potential. Then sometime around April we'll get to work on mechanical enhancements to the existing outdated production equipment. Then we'll move forward with a multi-target drilling campaign – it's too soon to project exactly when that will happen, but we're ready to keep moving full speed ahead.
Give us an update on your current portfolio of New Zealand assets.
TP: During the downturn we focused our efforts on the assets in the Taranaki Basin, where we've got production over multiple producing formations, as well as pretty massive undeveloped areas, all in the main production fairway. In addition to our producing Cheal and Sidewinder oil and gas fields, we have a 70% interest in the Puka permit, and we still have control of the Cardiff Deep gas discovery, which is an as-of-yet untapped opportunity. We have had some very encouraging results from our testing work on Cardiff 3.
Along with those strong assets spanning eight permits, TAG owns and operates a modern production infrastructure and associated pipeline network that gives us direct access to the thriving markets in the Taranaki region. So we're producing and we're selling, to the tune of about 1,250 barrels of oil equivalent per day, with proven and probable New Zealand reserves of 3.6 million barrels of oil equivalent (93% oil), valued at $79.5 million (NPV10).
Any final thoughts you want to leave us with?
TP: New Zealand is a relatively small place, and even though we have nice footprint and great relationships and assets, we're excited to expand into Australia. This new permit fits well into our diverse suite of assets that combine reserve building with drill-ready exploration targets, and higher risk / higher reward deep and unconventional prospects. All in proven, high-impact discovery fairways, of course. Read our press release here for more details.
In a market plagued by high production costs coupled with low commodity prices, our team at TAG is ruling the high netback production game, and we remain in a great position to take advantage of any improvement in oil prices. It's always exciting to see what's going to happen next.