Promoting an active and healthy community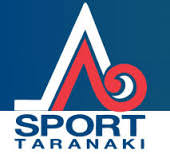 One of our favorite things to do as a company is contribute to the community.  For the third year TAG was happy to sponsor the annual TAG Oil Tough Kid events run by Sport Taranaki. 
TAG Tough Kid provides a fun event for children to help establish healthy and active habits. Consisting of a 1.5 km obstacle course, the children first navigate it individually within their age groups, and then they complete it for a second time in teams of four.
Tough Kids is open to all children from provincial Taranaki schools ages 9 to 12)  There were a total 1600 children from 32 schools registered for Tough Kid in December.  
These kids are definitely tough! Check out some of the great photos below, and learn more about Sport Taranaki.