PEP 52181: An offshore exploration opportunity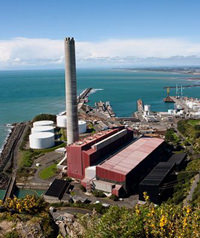 We just completed the acquisition of a 20% interest in offshore PEP 52181, just 8 km from shore, operated by ROC Oil.
The Permit contains the Kaheru Prospect, a Miocene-aged prospect on the same successful thrust belt play fairway as many significant Taranaki oil and gas fields, including: Rimu, Kauri, Manutahi immediately north, and the Tariki, Ahuroa, Waihapa and Ngaere ("TAWN") fields further north. Immediately to the west, the large Kupe Gas-Condensate field is now also in full production. All in all, a good addition to our prospect portfolio.