Overstated shale?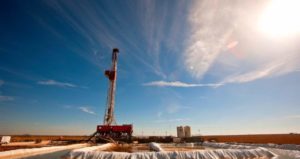 Energy independence is what the U.S. is striving for. Or, in the words of President Trump, "Energy Dominance." And many think that America's shale industry just might take them there.
But researchers at Massachusetts Institute of Technology (MIT) are saying the shale play oil and gas prediction by the Energy Information Administration's (EIA) forecast is "vastly overstated."  The research is showing that increases in production are due to low prices, which have made drillers focus on sweet spots with easy-to-extract oil, rather than the EIA's prediction that enhanced technology will improve the productivity of individual wells. 
What's more, the EIA's leader of oil, gas and biofuel's exploration and production analysis, Margaret Coleman, commented, "The study raises valid points, and the administration is looking at ways to give its estimates a tighter focus. Many shale fields lack the detailed well data that informed the MIT study, which means EIA forecasters have to use known geologic information and assumptions about prices and technology to come up with estimates."
Research by MIT researchers Justin B. Montgomery and Francis O'Sullivan, who conducted field studies in North Dakota's Bakken shale deposits, showed that the EIA may have overshot U.S. oil and gas production from new wells by 10% in 2020, which indicated it could get progressively worse year over year as technology doesn't progress and sweet spots are exhausted.
MIT researcher are not the first and definitely won't be the last to question the shale boom. Dave Yoxtheimer, a hydrogeologist at Penn State University's Marcellus Center for Outreach and Research said, "There certainly could be some validity to getting a rosier forecast because right now, the industry is working sweet spots, when that's all played out, they're going to have to go to the tier-two acreage, which isn't going to be as productive."
At this time, there have been signs of a slowdown starting to appear, but we won't know if OPEC's rival will fall or not for a few years to come.
To read the full article click here.