Of owls and monster oil speculation
Did you know that owls have long, shapely legs? 
Kevin Muir of the The Macro Tourist says that the existence of owls' legs, and the massive record net long speculative position in the WTI crude oil market, are two big mysteries of our time.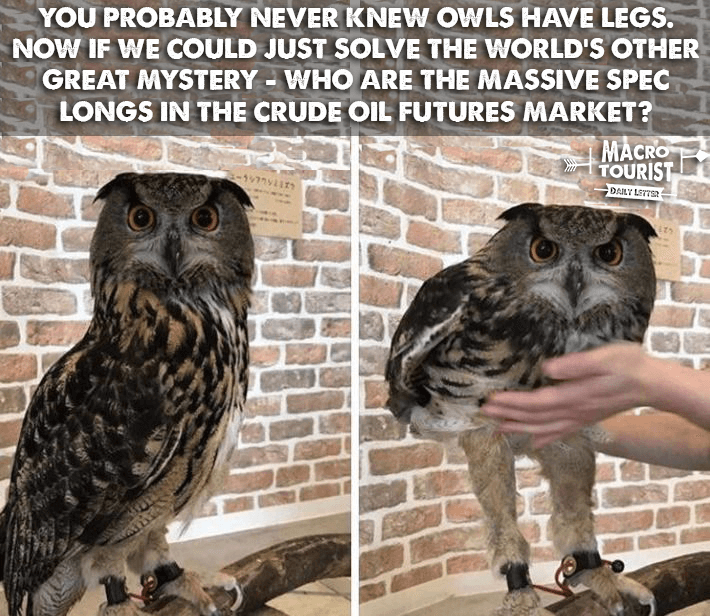 Some of the aspects of the crude oil future's market that puzzle Kevin, are:
Why the speculative long position doesn't correspond to the generally negative attitude traders have towards crude oil, and
Why has the net crude oil spec position sat in a relative range for 25 years, only to suddenly break out in 2010, and from then on, continued to rise.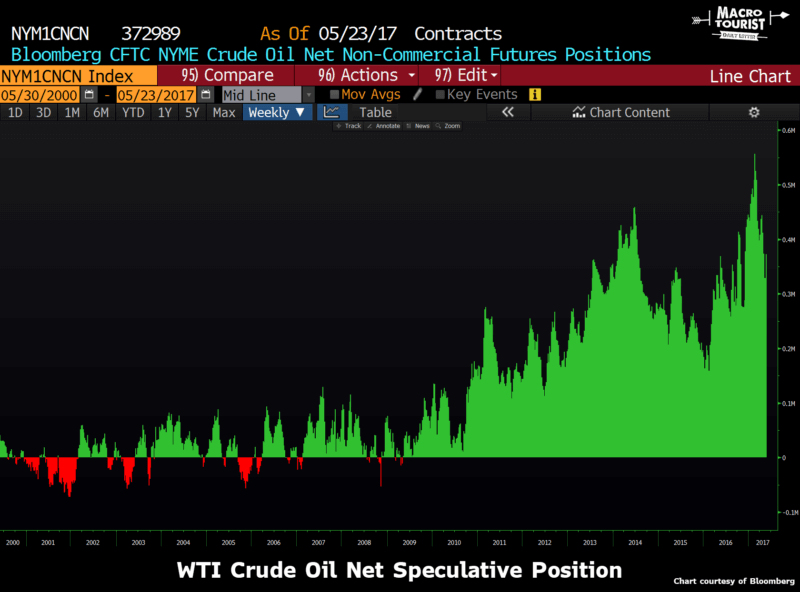 Kevin's speculation is that a new player has entered into the market, and that new player is China. Consider China's massive increase in crude oil imports, which have risen from 11.5 million to more than 35 million metric tonnes since the 2008 credit crisis. Could China also be trading crude oil futures?
Take a look at The Macro Tourists article to see if you share the author's thoughts.