New Zealanders on Oil and Gas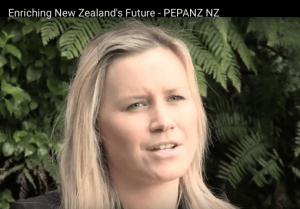 Oil and gas is New Zealand's fourth largest export, and PEPANZ (Petroleum Exploration and Production Association of New Zealand) is the national body representing those who explore for and produce it.
PEPANZ was formed in 1972. In addition to representing the companies accountable for 95% of petroleum production, and more than 30 associate members that provide a range of goods and services to the industry, PEPANZ works with local and central governments. With value statements that include industry leadership, advocacy and engagement, TAG Oil is proud to be a member.
The group is on a continuous mission to increase community and government understanding of the oil and gas industry, to promote safety, and to facilitate open communication between the community and the industry.
They've put together a video of real people who work in the New Zealand oil and gas industry, giving a good indication of what it's like. Made shortly after a Greek container ship spill in 2011, many of the interview subjects reference safety. Click here to view the video.