More to New Zealand than meets the eye
If you look at New Zealand below the ocean, you'll find that most of its continental landmass is submerged. In fact, the Exclusive Economic Zone (EEZ) of New Zealand is 20 times bigger than the landmass above sea level, making its EEZ the fifth largest in the world. Put another way, just 7% of New Zealand's landmass is visible above sea level, while the rest extends beneath the Pacific Ocean.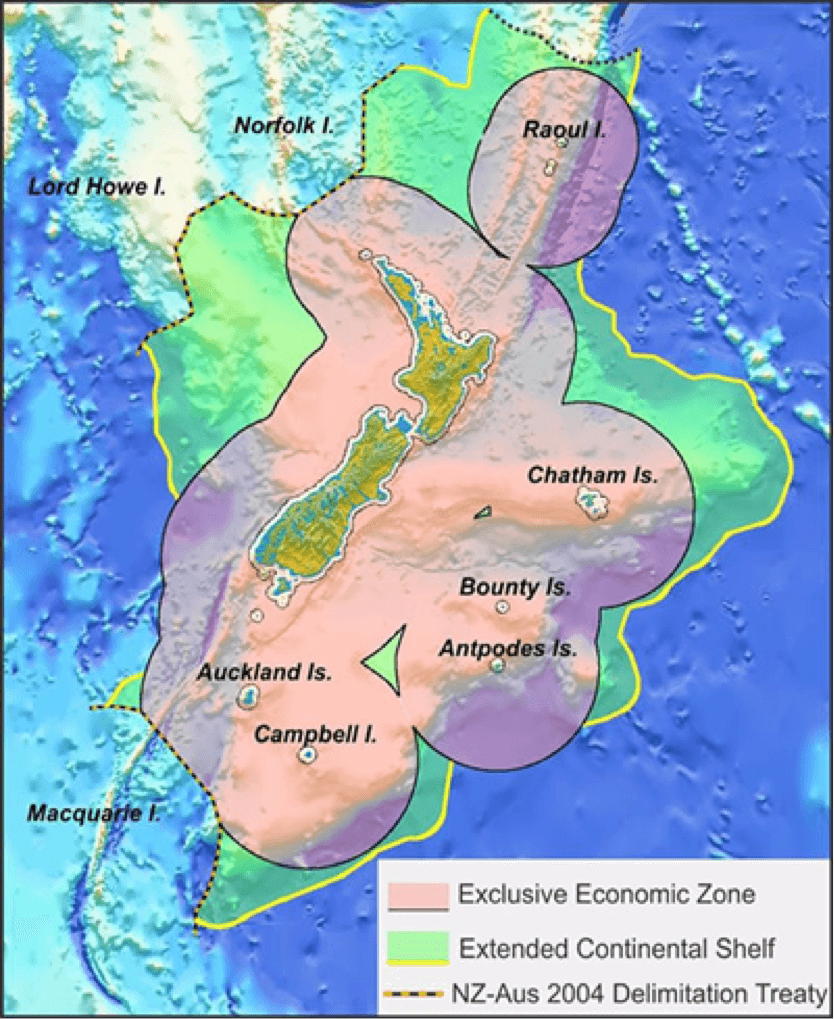 The EEZ of New Zealand spans more than 200 nautical miles wide, and gives New Zealand the economic rights to significantly more oil and gas resources than it holds on land.
Even further economic oil and gas rights extend past the EEZ, where it ends and the continental shelf begins. Both the continental shelf and the deep waters off New Zealand are recognized to be perspective for oil and gas, with some comparing New Zealand's offshore potential with major producing areas such as Norway.
Offshore drilling is not a new thing in New Zealand; in fact, there have been more than 200 wells drilled offshore since the 1960s. The majority of New Zealand's oil and gas is produced from five offshore fields including the biggest discovery, Maui, which was discovered off the Taranaki Basin and has been producing oil since 1979. Major companies such as Statoil, Exxon, Anadarko and other internationals recognize New Zealand's potential as one of the few remaining areas significantly prospective for world-class discovery.
For now, TAG Oil is sticking to its onshore endeavors, however this offshore potential is in our sights. 
Check out this computer simulated fly by over Zealandia. The image in the video "New Zealand under the Ocean" was created using data from satellite gravity measurements. https://www.youtube.com/watch?v=8ZeKGquhM9g