Key oil trends 2017
Following up on our last post of 2017 natural gas trends, here are highlights from the IEA's Key Oil Trends of 2017.
Oil Production: Led by the Organisation for Economic Co-operation and Development (OECD) Americas, OECD annual oil production increased by 2.6% in 2017.  More than half of the production was from the United States, while production lessened in both OECD Asia Oceania and Europe.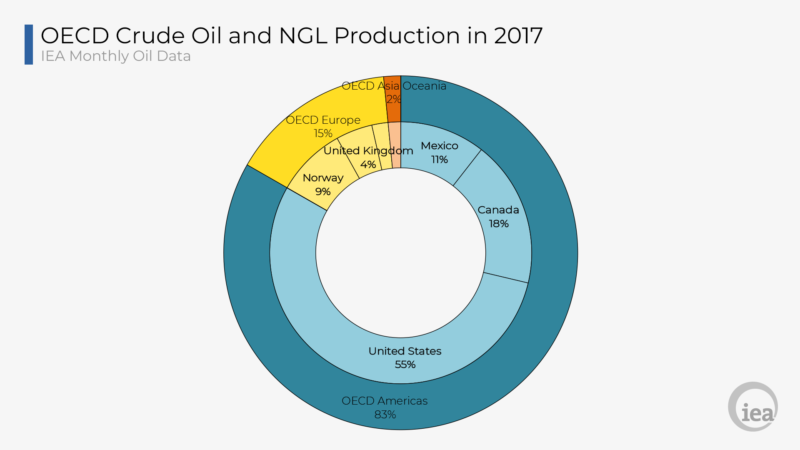 Refinery Output: An increase of 1.2% was seen in refinery gross output.  The ratio of refinery gross output to net deliveries to the domestic market remained unchanged from 2016 to 2017, holding steady at 105.9%.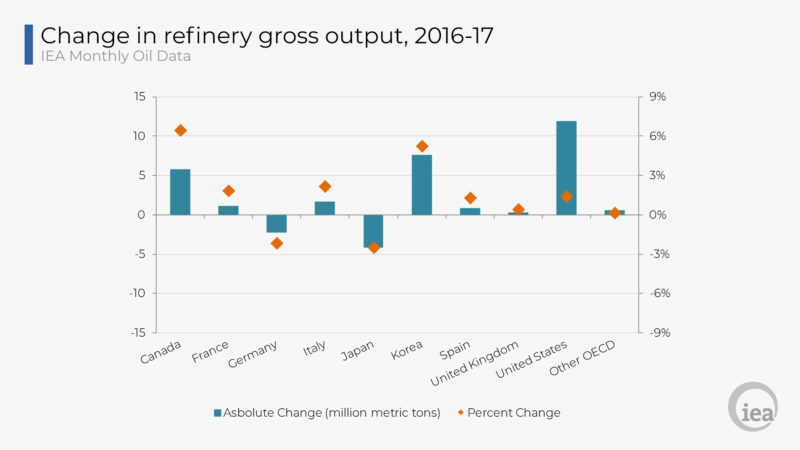 Oil Trade: Imports were up 1.6% in 2017, both OECD Europe and Asia Oceania increased imports while America remained unchanged. A significant increase of imports came from both Iran (43.4%) and Libya (30.3%), while Angola reduced imports by 37.4%.
The largest exporters in OECD regions are Saudi Arabia and the Russian Federation.  OECD continues to be a net exporter of refined products, and it saw an increase of 10.3% of crude oil exports headed for the US.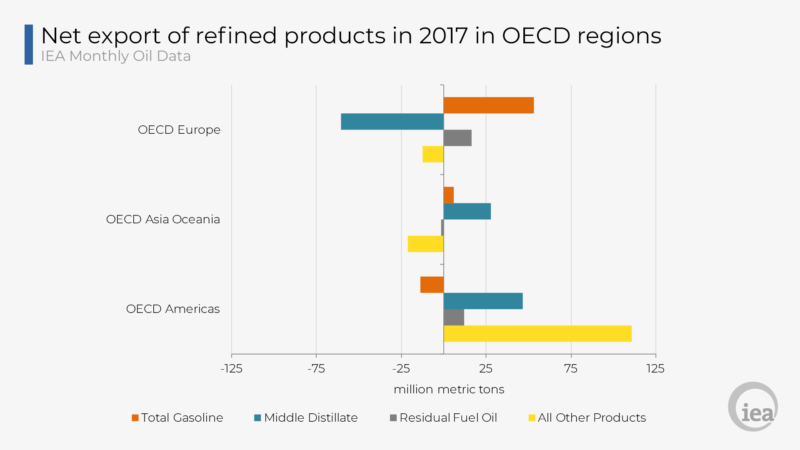 Oil net deliveries: Strong growth in OECD countries was seen as deliveries of refined products, which grew by 1.2%. OECD Asia Oceania's Australia saw growth in gas/diesel oil net delivery,  with a remarkable 16.7% increase.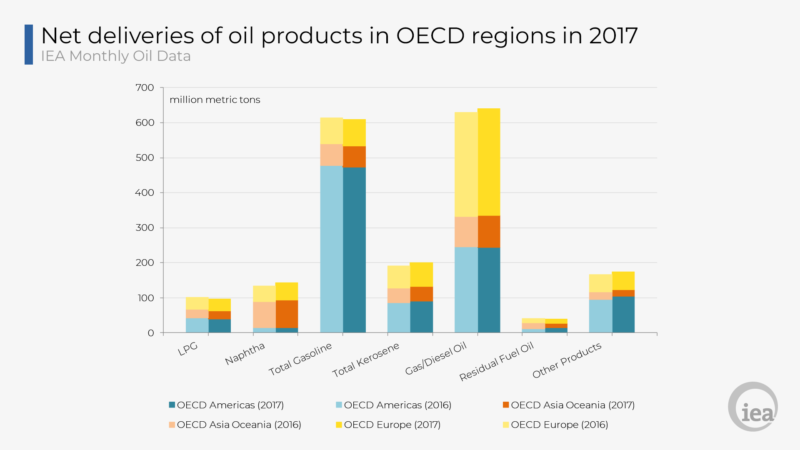 Oil Stocks: It seems that America's multi-year plan to reduce crude oil stocks in their Strategic Petroleum Reserve has been successful; OECD Americas showed a drop in stocks of crude, NGL and feedstocks of 14.8Mt. All OECD total oil stocks decreased in 2017 by 4.6% reaching 533 Mt.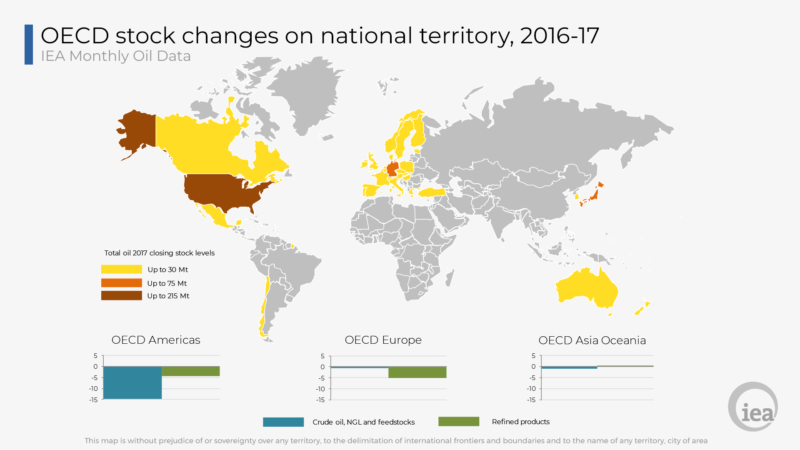 To read the full report click here.