Iranian Output Grows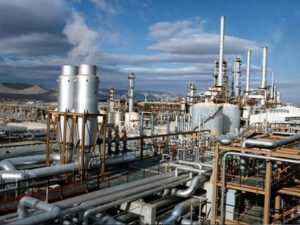 Since Western sanctions against Iran were lifted though a year ago, Tehran has been increasing its crude oil production. They'll soon hit pre-sanction levels; for fiscal year end March 20, 2017, Iran's crude oil and condensate revenues are estimated to reach US $41 billion.
Although OPEC is cutting production, OPEC member Iran was exempt from the deal, and they've been allowed to increase production to pre-sanction levels of 4 million bpd.  On top of increasing their production the National Oil Company issued a list of 29 companies that have qualified to bid in the oil and gas tenders: Iran has vast oil and gas fields that they are looking for companies to develop them, to increase the country's revenue. Some of the companies on the list are Shell, Eni, Total and OMV.
Although Iranian Oil minister Bijan Zangeneh described oil market conditions as satisfactory, he went on to say that Iran is expecting to add US $10 billion to its oil income this year.  This growth is expected to end the Iranian recession and lead to a 6.6% growth in real GDP in 2016/2017, as reported by the International Monetary Fund.