Investing in our own future
TAG insiders have been buying TAG Oil shares in the open market, exuding great confidence in the Company's future. For example, TAG Chairman and founder Alex P. Guidi, along with TAG CEO Toby Pierce, TAG Director Brad Holland and TAG Corporate Secretary Pino Perone have recently acquired additional TAG shares. They and others within the company firmly believe in TAG's prospects, as well as what they consider to be an attractive share price.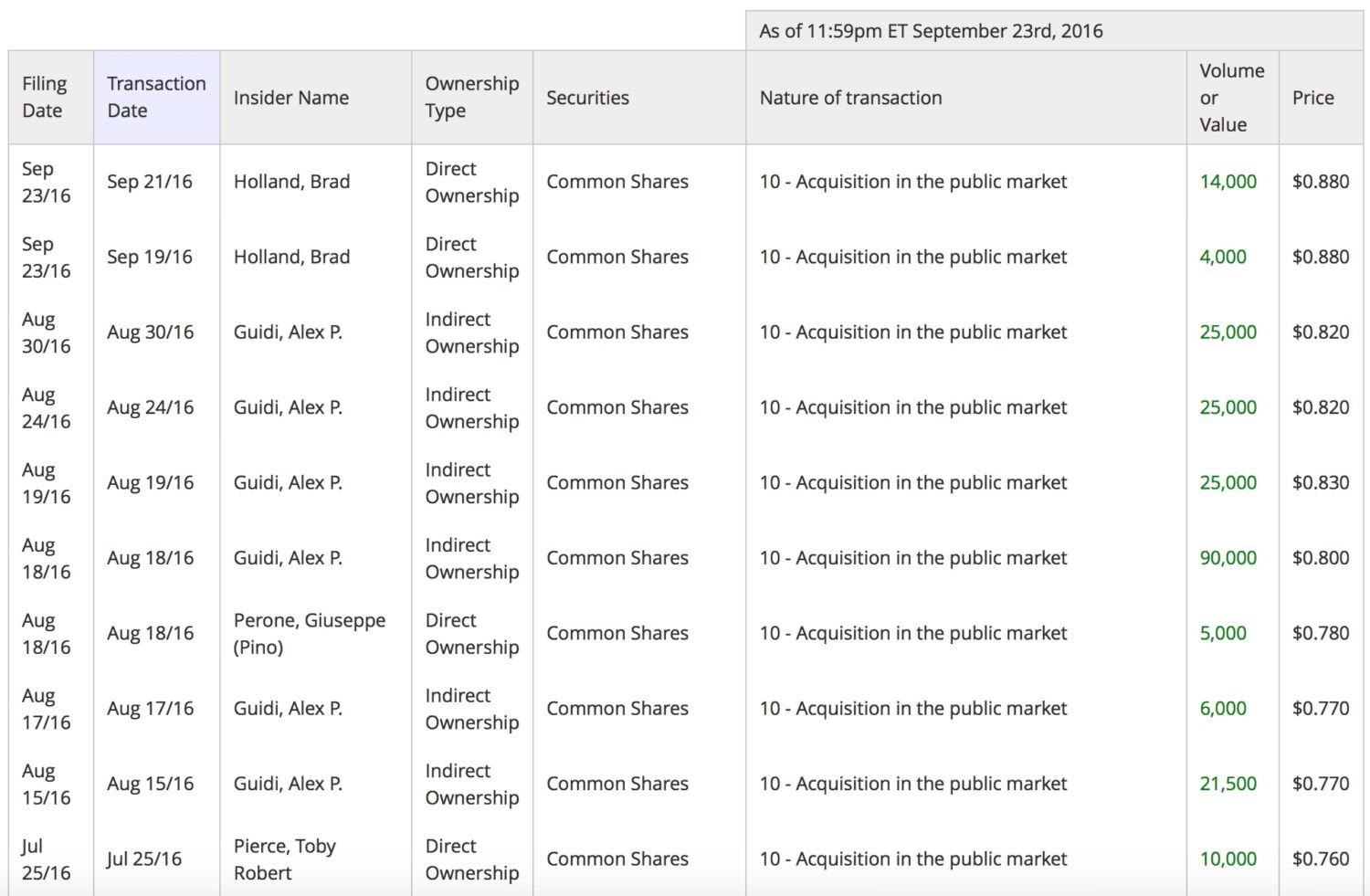 During this time of low oil prices and oil company bankruptcies, TAG has maintained a solid production platform, substantially reduced costs, strengthened its geotechnical team, and completed a distressed asset acquisition that includes the Puka Oil discovery and the Shannon prospect, a Tikorangi Limestone formation target on trend with some of the world's top tier of profitable onshore oil wells.
Management knows where TAG has been, and more importantly, where we're positioned to go. And through continued disciplined production management and de-risking of TAG's oil and gas holdings during low oil prices – including building its inventory of high-value exploration and development opportunities – we know we'll get there.  
To see the most up-to-date insider buying activity click here.