Investing in crude oil
As the oil markets continue with volatility, supply and demand thoughts are gripping investors and analysts alike.
Since TAG Oil deals in oil and gas fundamentals and not speculation, let us share our thoughts on another aspect that should be looked at when choosing companies to invest in: the oil itself.  The differences in the oil that a company produces can have a measureable impact on the returns of an oil investor.
There are three factors in oil quality to consider:
1) Petroleum Density: In our news releases, you often hear us refer to receiving premium Brent pricing for TAG's oil, which is a sweet, light oil. Light oil gets a higher percentage of the hydrocarbons converted to things such as gasoline, making it worth more, and preferable to heavier oil.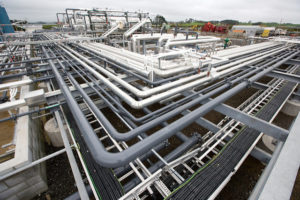 2) Oil and Gas Basin: Certain basins contain a valuable substance called "condensates."  Condensates are the building blocks used to produce plastics, kerosene, and even jet fuel, and this wider range of uses makes it valuable.
3) Go to market: How (and where) is the company selling its oil and gas? Does it have a transportation system? Pipelines? Access to a ready market? The easier time it has getting its product to the market the more profit for the companies and shareholders!