Interview with TAG's Brad Holland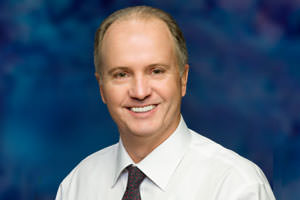 The global economy has been significantly impacted by the low oil price environment over the last 2 years, and the effects have been felt in Canada significantly, particularly in Alberta. Mr. Brad Holland, a member of TAG Oil's Board of Directors who has extensive experience in the oil and gas industry as an engineer, currently works and resides in Calgary, Alberta, and has offered his insight on the current situation in Alberta.
Can you please tell me a bit about your background experience in the oil and gas industry and about your current position in Alberta?
I graduated from the University of Alberta with a BSc. in Chemical Engineering in 1979 and started working in the oil patch in Alberta that same year. I have primarily been involved with the management of oil and gas projects and/or the management of project teams tasked with performing engineering, procurement and construction management of oil and gas facilities such as pipelines, pump stations, compressor stations and meter stations.
From 1992 to 2011, I worked in Saudi Arabia for the national oil company. The projects were enormous and it was both challenging and rewarding to work with talented project team members from around the world.
I am currently consulting for Wood Group Canada as a Senior Project Manager.
From your perspective, what effect has the economic downturn in oil prices had on Alberta's economy, particularly in the oil and gas sector (can provide some examples)?
Alberta's economy is still very much dependent on the oil and gas industry and although it has been through many downturns in the past, the current downturn has had a significant impact. A recent TD Bank report estimates Alberta's economy will retract 6.5% over 2015 and 2016, which widely exceeds the 2.7% average retreat of previous downturns going back to the 1980s. A price below $50/bbl is too low to justify developing oil sand deposits as well as many conventional oil fields in Alberta, where costs are high. As a consequence, most companies have cancelled or deferred their capital programs. Many companies have laid off staff and cut the pay of those that remain. The company I work for, Wood Group Canada, has laid off approximately 50% of its staff since 2014 and reduced the pay of permanent staff once and consultants twice in an effort to keep the lights on. I have personally noticed a drop in the level of expertise with many of the vendors we deal with as they lay off experienced, more expensive staff.
It is interesting to note that traffic in downtown Calgary is much reduced and it is far easier to find a parking spot. The vacancy rate for Calgary downtown office space is close to 25%, a rate not seen since the 1980s.
From your experience, what factors do you believe have contributed to the issues currently faced by Alberta's oil and gas industry and its economy in general?
The main factor is the price of oil as it is just too low to encourage investment in the oil and gas industry.
Another factor is the anti-pipeline sentiment prevalent these days. If the proposed pipelines to the West Coast, such as Northern Gateway or the Prince Rupert NGL pipelines could get off the ground they would require significant upstream development in Alberta to fill them with product. Currently, exporting oil to only one customer prevents the possibility of competitive pricing. For the health of the industry it only makes sense to have other markets available and pipelines to the West Coast would give us access to the huge markets in Asia. There is good support from Asia for the proposed West Coast LNG plants and associated pipelines, but required approvals have not been forthcoming. In the meantime, the Americans have completed a couple of LNG Plants and are taking advantage of the increasing demand for liquefied natural gas in Asia.
Alberta's NDP government is also not perceived as pro oil and gas. They strongly support climate change initiatives and want to limit fracking and plan to increase their royalties. This has companies looking at more favorable regions, such as Saskatchewan to invest in once the price recovers.
Do you believe that Alberta's oil and gas industry and overall economy can recover from this economic downturn, and if so, how will it happen and how long will it take?
I believe the Alberta economy will start to recover in earnest once the price recovers to $60 to $70/bbl. My guess is this will happen by the first quarter of 2017. I doubt it will be firing on all cylinders, however, until we have a more supportive government and the next provincial election is still 3 years away.