Hitting New Targets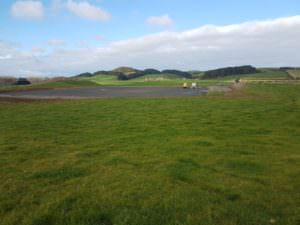 Gear up TAG Shareholders and followers, as another exciting time is upon us. Cheal D pad construction is underway, the conductor has been drilled, and we have a target date for mid-July to spud the well!
The Cheal D site is located in the northern portion of the same permit that saw TAG's most recent success at Cheal E8. Back in May, Cheal E8 naturally free flowed oil and gas on choke at an average rate of 318 boe/d.  With Cheal D, we are targeting an additional Miocene producing target, with the main target being the Mount Messenger formations and the secondary target being the Urenui zone.
Drilling in the surrounding acreage has proven successful in the past. If that track record continues with Cheal D, we'll follow up with flow testing of the well to establish gas/oil/water rates, as well as recoverable reserve estimates, to plan the economic case on how to produce it long term.
Make sure you're signed up to receive the results on Cheal D. And keep in mind, even though oil prices are low, TAG remains profitable.