Higher prices and lower costs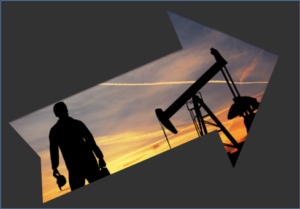 Something has shifted for oil companies: they suddenly have extra money to spend, which is quite a turn of events from the oil price slump days.
Investment bank Morgan Stanley is stating the March quarter from five global oil majors—Shell, Chevron, ConocoPhillips, BP and Exxon—will be the highest since the first quarter of 2011, equaling $17 billion in free cash for an annualized total of $68 billion.
Oil industry optimism was brought on by Brent Oil's recent rise to between $70 and $80 US per barrel.
The big question now is, how long will it keep going? Saudi needs $80/bbl to break even and with OPEC and Russia, they achieved it. It was looking like $100/bbl was well on its way, but OPEC has said they may loosen the production limits as projects are restarted and oil in storage is released. If that happens, $100 is less likely, but time will tell.
What is interesting for TAG Oil, is that in years previous when oil prices were at $100 USD, the Canadian and US Dollar were at par. With the US and Canadian dollar exchange at the current level, TAG is able to benefit at $100CND per bbl.