Harvey storms through Texas and the oil industry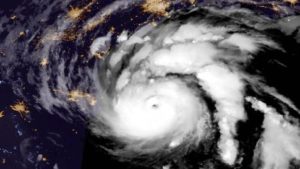 Tropical Storm Harvey is definitely wreaking havoc, and doing some epic damage: to homes and businesses, families, pets, farmland and livestock, and also to the gas and oil industry. The storm has hit refineries hard, causing gasoline and oil prices to change…in opposite directions.
It has been reported that refineries with output of roughly 4.4 million barrels per day have been stopped, which represents about 24% of U.S. production. With the refineries down, crude demand has slowed, causing prices to drop…but also causing the widest spread between West Texas Intermediate and Brent crude in more than two years. It isn't just the refineries either—about 1.4 million bpd of production has been curbed.
Gasoline, on the other hand, has seen futures rising, as reduced supply is causing distribution problems. At the pump, the central-southwestern part of the U.S. has seen prices rise between $0.06 and $0.12 a gallon.
The storm is said to be the most powerful hurricane to hit Texas in over 50 years, and even as conditions continue to improve, it will still take a week or more to restart plant operations and to repair damaged infrastructure.
Our hearts go out to everyone affected by this tragedy, and we hope that in the upcoming days, we will continue to see signs of improvement.
To stay up-to-date on Tropical Storm Harvey and to read the full article, click here.