Global gas: evolution and transformation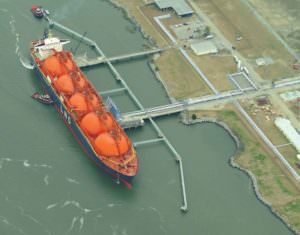 The IEA is predicting a 1.6% rise in natural gas demand every year for the next five years, with consumption reaching 4,000 bcm in 2022, up from 3,630 bcm in 2016.
The change is partially driven by growing demand in developing economies: in fact between 2005 and now, countries consuming liquid natural gas grew from 15 to 39. Also, the rising use of gas in the industrial sector in China, replacing coal in large part, is responsible for 40% of this demand.
The United States' domestic shale industry will be providing 40% of the world's extra gas supply. In fact, the US is the world's largest gas producer and consumer.  By 2022, US production is predicted to produce more than a fifth of global gas output, about 890 bcm. Half of that output will be used for liquefied natural gas (LNG) to be exported, which should have the US competing with global LNG exporters Australia and Qatar for the top spot.
US LNG is changing the face of the international gas market. The glut has affected pricing and diversified supply, which has attracted new consumers such as Pakistan, Thailand and Jordan.  Flexibility and liquidity in the LNG trade will strengthen, as US exports are not tied to any one destination.
There are still many catalysts that affect the LNG market: Europe's domestic production decline, for one, and most recently, the dispute involving one of the top LNG suppliers, Qatar and other Arab countries including Saudi Arabia.  Dr. Fatih Birol, the IEA's Executive Director said, "Even in a well-supplied market, recent events remind us that gas security remains a critical issue."
To see the full article click here