Game changers for New Zealand oil and gas exploration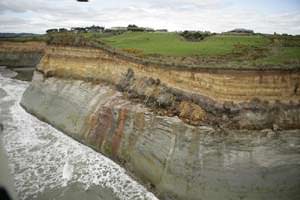 To those familiar with the oil and gas in New Zealand, it's common knowledge that the Taranaki basin is the most prominent oil basin and has proven plentiful with premium grade Brent oil. What many people don't know is that there is also significant petroleum potential in other New Zealand basins that are, as of yet, completely untapped.
Although the first well drilled in New Plymouth was drilled in 1865, only minor production was discovered until roughly 1959 when a discovery was made in Kapuni-1, a gas and condensate producing well. This discovery marked the modern petroleum era and has contributed towards NZ's 173 billion GDP.
Benefits of a large discovery do not just extend to the company that makes the discovery, but profits the entirety of New Zealand economy by providing funding for roads projects, economic development, and job creation. At present time, royalties and income tax from oil and gas earn the government approximately $600 million each year, which is injected directly into the local economy.
In addition to Taranaki, there are 17 other untapped basins that have the potential to prove highly beneficial. To show a comparison of what a large discovery could do for New Zealand, Norway made a major offshore discovery in 1969 that has contributed towards the growth of the country's sovereign fund of approximately $875 billion, becoming the eighth largest exporter of crude in the world, as well as one of the wealthiest. The benefits from this discovery will benefit future generations for years to come.
"We do need to be cautious, but if we successfully found a fraction of what was discovered off the coast of Norway, it would quite simply lead to an economic revolution – dramatically increasing the size of our economy and our living standards," said Petroleum Exploration and Production Association of New Zealand (PEPANZ) Chief Executive Cameron Madgwick. "While it is impossible to say whether we will make discoveries similar to what was found in Norway, we must explore these possibilities."
New Zealand is completely under-explored, and when the oil price rises, another exploration boom will come into action — with its attractive fiscal terms, and proper facilities and infrastructure in place, the exploration potential is immeasurable.
TAG looks forward to expanding through the uncharted areas of New Zealand, with its stable government and exponential untapped opportunity; it creates an exciting environment for TAG, our shareholders, and New Zealand alike.
To read the full article:
http://www.scoop.co.nz/stories/BU1607/S00750/oil-and-gas-potential-game-changer-for-new-zealand.htm