From oil glut to oil shortfall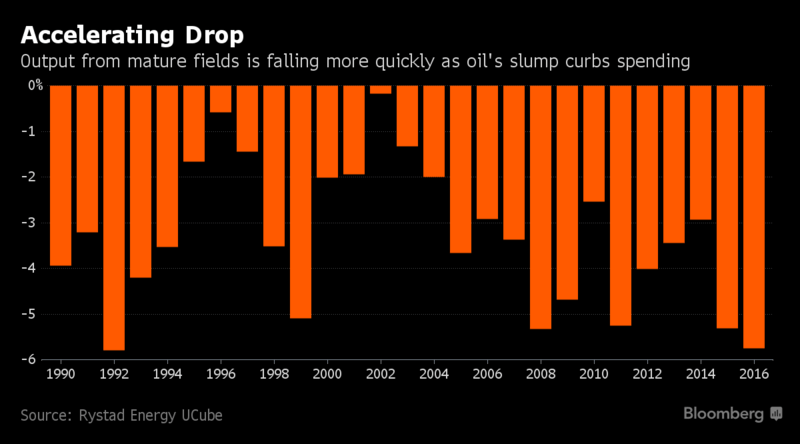 These days, the focus is all on OPEC cuts and shale output, but there is another piece of the oil puzzle that the markets are missing. Mature fields from China to North America are declining—5.7% last year alone, the fastest since 1992.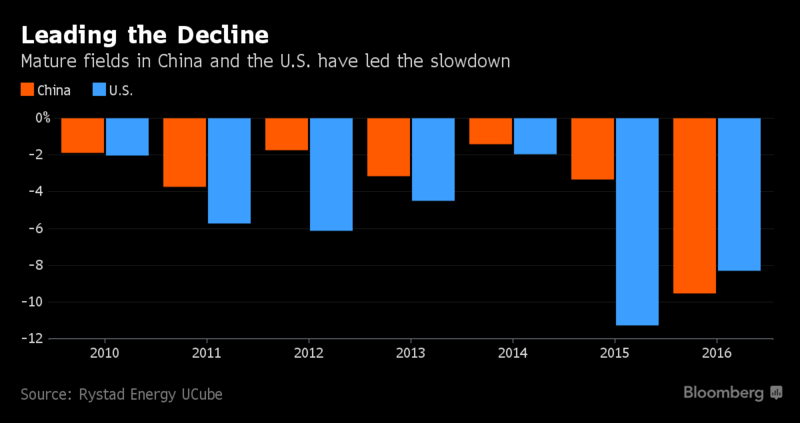 OPEC cuts will be assisted by further declines in 2017, if oil prices remain steady: Rystad Energy AS predicts another drop in mature field output of 6% this year. That would remove about 1.8 million barrels a day from the market. Mature fields produce a third of global output, roughly triple that of Saudi's supply. And Rystad's data clearly shows mature fields production volumes sinking: China sank 9.5% in 2016 and U.S. mature fields dropped 8.3%.
Although new projects boost total global production, the decline from mature, costlier fields increases the risk of future supply shortages in the years to come.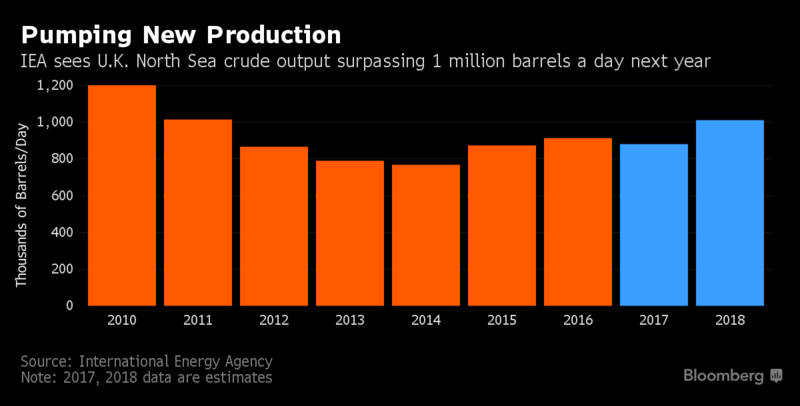 Saudi Aramco CEO, Amin Nasser, said at the congress, "About $1 trillion in investments has been lost in the current downturn. Conservative estimates suggest we need about 20 million additional barrels a day over the next five years."
If we add everything up: the OPEC cuts, conventional oil projects dropping, and increasing global demand, it seems to us that the glut will become a shortfall eventually, probably in the next few years.
Click the link to read the full article written by Rakteem Katakey titled "Oil Fields Pumping a Third of Supply Die Fastest in 24 Years."