Dr. Bennett joins the board
You may think the name Dr. David Bennett sounds familiar, as we annouce his joining the TAG Board — and you'd be correct. Dr. Bennett was formerly a director of TAG, as well as Chief Executive Officer of TSX- and AMEX-listed Austral Pacific Energy Ltd. (formerly Indo-Pacific Energy Ltd.) and Trans-Orient Petroleum Ltd.
With his remarkable career thus far, we welcome him back to the TAG Board, and appreciate the insight he brings as an experienced geophysicist. Throughout his storied and successful career, Dr. Bennett has focused his expertise throughout Australasia, leading discoveries such as the multi-TCF Douglas and Puk Puk gas resource in Papua New Guinea's Foreland region.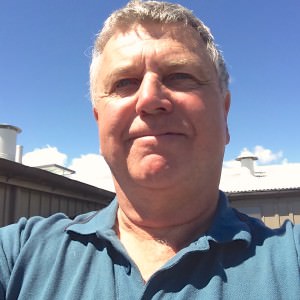 In the past five years, Dr. Bennett has been an independent exploration consultant working on projects in New Zealand, Australia and Africa, focused on shale gas and conventional oil and gas projects, as well as geothermal exploration.
TAG plans to utilize Dr. Bennet's vast experience in New Zealand as a technical advisor, giving guidance on exploration, technical, and operational matters surrounding TAG's current production and its future exploration and expansion plans.
Dr. Bennett holds an MSc in Exploration Geophysics from Leeds University UK
 and a PhD in Geophysics from the Australia National University. Here he is snapping a selfie out in the field.