Debt and interest: the real beasts of burden
Surplus crude has been wreaking havoc on oil prices since mid last year. Not only did OPEC remove its production ceiling (next meeting, December 2015, stay tuned), but U.S. shale producers increased America's production by a whopping 30+ percent last year.
The crude oil price decline has since snatched away millions from crude producers, in particular, U.S. shale producers. And it's led to ballooning debt and debilitating interest payments, which chokes off the cash influx shale oil wells need for continued production because of their relatively short life spans. According to Bloomberg Intelligence North America Independent Exploration and Production Index, drillers' debt was already up to $235 billion at the end of Q1 15, a 16 percent increase from the previous year, even as their revenues deflated.
It's generally true that the financial troubles of smaller oil and gas players become amplified with lower oil prices. As companies reduce spending, production declines and revenues continue to shrink. Low prices hit us all to some extent, but shale drillers are notorious for the rate at which they burn cash. Now they're saddled with crushing debt, and only the fittest will survive. 
P.S. TAG Oil is not only debt free at this time, but our production costs are among the lowest in the industry. See production cost winner TAG Oil And while we've dialed back our planned exploration to conserve cash along with everyone else, we continue to optimize existing wells to maximize production and we're generating positive cash flow even in this low oil price environment.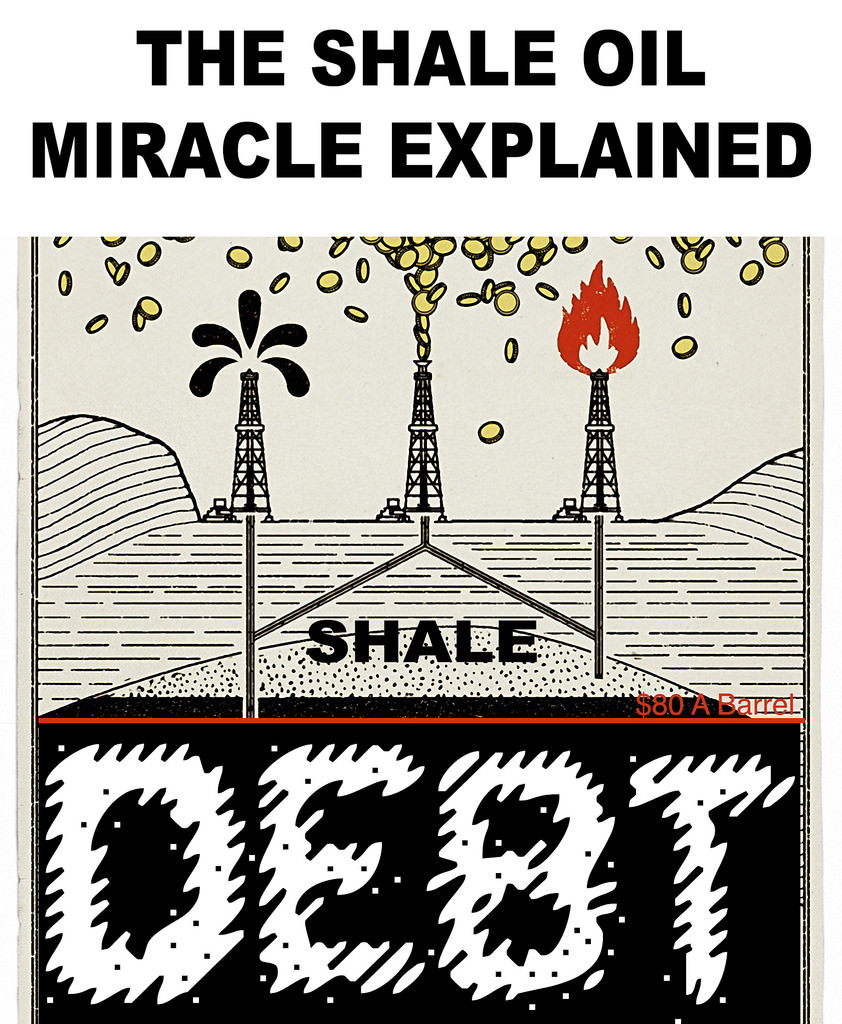 (Image courtesy of zerohedge.com, original artist's name not available)