Charts signal oil outlook remains bullish
The outlook for oil prices remains bullish, both on the chart and in the economy, according to Daryl Guppy, an independent technical analyst who appears frequently on CNBC Asia.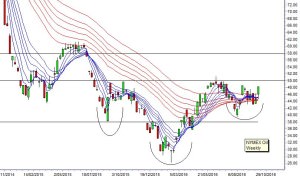 Guppy offers his technical analysis of oil charts by using three different methods: the Guppy Multiple Moving Average relationships, the confirmed chart pattern, and the history of support and resistance trading bands.
Although the three methods show different medium and long-term prices, they all show one thing in common: Oil prices are on the rise.
To read the full article and get a detailed description of these three ways of analyzing oil charts click here