Big banks raise price targets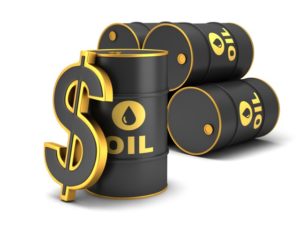 With global demand levels growing, oil keeps rising, and now big investment banks are upping their price targets too.
Both the Bank of America's Merrill Lynch and Morgan Stanley have increased crude oil forecasts, and Goldman Sachs has yet to follow suit. But the risk that oil prices will exceed their current targets is getting higher.
And now, as many predicted after the oil price slump, Merrill Lynch analysts are predicting that oil markets will be undersupplied by about 430,000 barrels a day in 2018.  The prior forecast was a 100,000-barrel-per-day deficit, but the banks are now seeing the oil markets tightening even more quickly than expected.
"In short, inventories are coming down faster than we expected and OPEC is succeeding at rebalancing the oil market," wrote Francisco Blanch, head of global commodities and derivatives research at Bank of America Merrill Lynch.
The quickly tightening market, led by a thriving economy and continued compliance by OPEC and its allies on their output cuts, has both Brent Oil and WTI seeing three-year highs, with Brent crude rising to $70.37 and WTI to $64.89 this week, Needless to say, that's good news for TAG Oil and all of our readers.
To read the full article click here.