Are You an Oil Bull or Bear?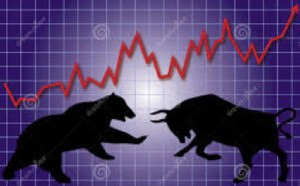 We at TAG Oil are not the only ones bullish on the future of oil prices. 
Michael Rothman, considered to be one of the most astute oil experts on Wall Street, recently said on CNBC, "Oil prices could surge above $85 a barrel by the end of this year."
Rothman heads the research firm Cornerstone Analytics, through which he advises governments from all over the world, including the oil-rich Saudi Royal Family and its affiliates, and leading energy firms.
The problem is, no one knows exactly when oil prices and the energy sector will turn around. But we do know that many oil companies are trading far below their five-year market valuations. Take TAG Oil for example. In 2012 TAG's share price was at a high of $11.20 with a market cap well above CDN$600 million. Whereas in today's slumping market, the company's share price is CDN$0.96, with a market valuation of about CDN$58 million.
Our fundamentals haven't changed, and neither have our prospects; in fact our leadership team is stronger than ever. That makes TAG Oil a good deal for investors, certainly, but it also makes us impatient for the turnaround. Michael Rothman, we're with you.